White House to establish chief technology officers' council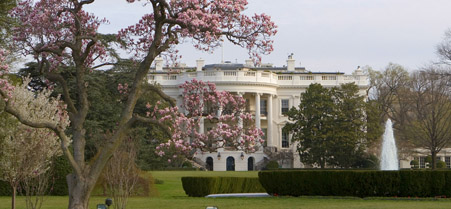 MISHELLA/Shutterstock.com
This story has been updated.
The White House is in the process of launching a new council of federal technology officers who will be tasked with sharing insights and solving problems across government, Veterans Affairs Department Chief Technology Officer Peter Levin said Tuesday.
The new council doesn't have an official name yet, but it will function something like a less formal version of the Chief Information Officers' Council, Levin said. It will augment the President's Innovation Cohort, a group formed early in the Obama administration for politically appointed chief technology and chief innovation officers, he said, by bringing in career staff.
"I would guess . . . it will be more on the informal side," Levin said. "What will be formal is regular meetings, maybe monthly meetings, and a specific agenda. What will be informal about it is who actually has to be there and what are your roles and responsibilities."
An early planning meeting for the council took place Monday, Levin said. He was speaking Tuesday at a meeting of the Armed Forces Communications and Electronics Association, Bethesda chapter on the role of agency CTOs and emerging technology.
The new council likely will be headed by Jonathan McBride, Levin said. McBride is White House deputy director for presidential personnel, the office that previously lead the innovation cohort. McBride developed the idea of the council along with Sonal Shah, head of the White House Office of Social Innovation and Civic Participation, according to Levin.
Federal Chief Technology Officer Todd Park also will be significantly involved in the council, he said.
Levin has been a member of the President's Innovation Cohort since the beginning of the administration, which he credited with helping agencies develop solutions to "very specific, nitty-gritty technology issues." Those included data sharing issues that were slowing the release of VA's Blue Button system, an online, downloadable personal health record for veterans.
"Every month there was a specific problem and you weren't allowed to leave the room unless the person asking the question and the people providing solutions had a clear idea of what the next step was going to be," he said. "That's what we're trying to push out into the career staff."
( Image via MISHELLA / Shutterstock.com )