All major federal agencies now using Twitter and YouTube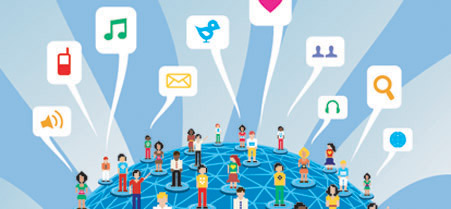 Cienpies Design / Shutterstock.com
Every major federal agency is now using Twitter and YouTube and 23 of the 24 major agencies are on Facebook.
The Nuclear Regulatory Agency -- the only major agency reported as not using any of the three major social networking sites in a June 2011 report by the Government Accountability Office -- joined Twitter in August 2011 and launched a YouTube page a month later, spokeswoman Holly Harrington said.
The independent agency tasked with regulating the safety of U.S. nuclear power plants and nuclear waste disposal hasn't ruled out joining Facebook, but that isn't on the table now, Harrington told Nextgov .
Effectively monitoring and responding to Facebook comments might be beyond the capacity of NRC's small public affairs office and other agencies have reported Facebook is less effective as a communication tool than YouTube or Twitter, she said.
NRC also joined Flickr , the photo-sharing site, earlier this year.
The 2011 GAO report didn't say which of the 24 major agencies was not using all three major social media sites, but Gregory Wilshusen, the watchdog's director of information security issues, told Nextgov in an email that it was NRC.
As of July 2010, only 22 of 24 agencies were using each of the three main social sites, according to GAO testimony . At that point, in addition to NRC's absence on all three sites, the Treasury Department did not use Facebook and the Office of Personnel Management did not use Twitter or YouTube, Wilshusen said. Treasury and OPM both moved onto the other sites between June 2010 and June 2011, he said.
GAO did not study agencies' presence on Google+, Flickr, Pinterest and other social networking sites.
NRC was slow to move into social media, because in addition to not wanting to overwhelm the public affairs office, officials had to ensure all legal and records management issues had been worked out, Harrington said.
"We had a working group that analyzed how to best approach social media in a way that was appropriate for a regulatory agency," she said. "We wanted to make sure we did it for the right reasons, not because everyone else was doing it but because it met strategic objectives."
NRC launched its first WordPress blog in January 2011, a collection of posts from workers in various positions across the agency that the public affairs office still considers its main point of interaction with the public, Harrington said. Officials sometimes respond to blog comments and launched an open forum in February for comments unrelated to blog posts.
A few months after its launch, the blog saw a surge in traffic related to the radioactive leak at the Fukushima Daiichi nuclear power plant in Japan. "We quickly went from about 400 views a day to a peak of 5,000 in those first few days," Harrington said.
One early post following the disaster -- about the possibility of radioactive waste reaching the West Coast of the United States -- received 27 comments, a very high figure for the blog. Five of those comments were from blog moderators responding to questions and posting updates.
The agency is using Twitter primarily to "broadcast information," Harrington said, and is redirecting any comments that require a deeper discussion to its blog. NRC has about 1,600 Twitter followers but doesn't follow any other Tweeters.
The agency tries to post at least two YouTube videos each month, Harrington said. One of those typically is produced especially for YouTube, such as a recent video about the two-year anniversary of the agency's open government plan. NRC plans to launch a YouTube series chronicling major events in its history hosted by the agency's historian, she said.
While the majority now have some presence on Facebook, YouTube and Twitter, some agencies are much more active in social media than others. A running study of agency engagement on Twitter has found the majority of them use the site to broadcast rather than to engage audiences in conversation. The noted exceptions are NASA and several military branches.
( Image via Cienpies Design / Shutterstock.com )