SpaceX's Leaked Finances Show Elon Musk Is Betting Big on Satellite Internet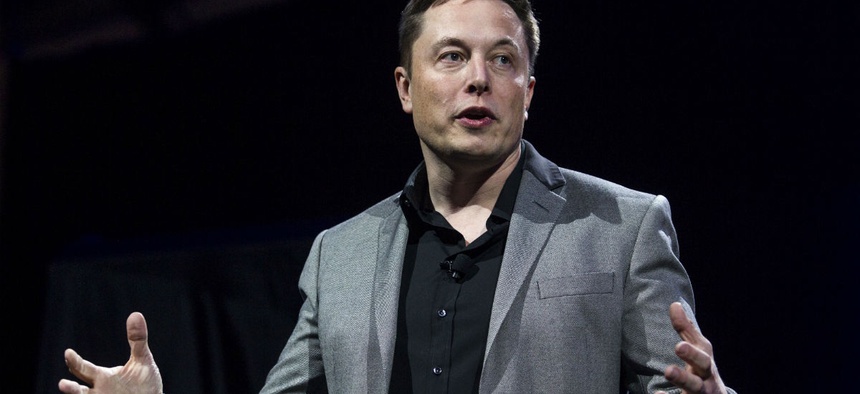 SpaceX does good business when the rockets are flying—and becomes a money-loser when they're not, according to company financials published in the Wall Street Journal today.
The behind-the-scenes peek at Elon Musk's privately held space business also reveals the company's hopes to generate enormous revenue from an ambitious effort to sell internet service from space.
The Journal reporters were able to access financial details from 2011 through 2015, the year SpaceX suffered the loss of a rocket on a mission to the International Space Station. That incident put SpaceX deep into the red, as it was forced to delay launches for other clients until it decisively fixed the problem six months later.
The financials confirm the forthrightness of SpaceX CEO Musk, who told reporters shortly after the accident it would entail losses of hundreds of millions of dollars for the company. Sure enough, the leaked financials reported a $250 million loss that year.
In response to the Journal story, SpaceX Chief Financial Officer Bret Johnson said the company had more than $10 billion in launch contracts on its manifest, $1 billion in cash on hand, and no debt.
SpaceX returned to flight in December 2015 and enjoyed nine months of successful launches until another incident in September, when one of its Falcon 9 rockets was destroyed during fueling before a routine engine test. The cause of the fire—a pressurized tank stressed by an innovative, super-cold fueling technique—was identified last week. SpaceX plans to return to flight tomorrow after returning to a more reliable fueling procedure.
The company's bullish projections for its satellite internet division are a highlight of the leaked documents. SpaceX expects revenue from the telecom project to exceed launch revenue by 2020, and to generate more than $15 billion in profit by 2025, the Journal reported.
SpaceX's plan to launch a constellation of some 1,600 satellites in the next six years to beam internet service back to earth has been mostly revealed through regulatory filings, though Musk was caught on tape at the opening of the company's satellite-focused office in Seattle saying this satellite constellation "is intended to generate a significant amount of revenue and help fund a city on Mars," the company's longest-term ambition.
But the company may have adjusted its projections since then. Musk did not include satellite business revenue as a source of funding to SpaceX during a major presentation of his Mars ambitions in September 2016, even when asked about its role by Quartz afterward. SpaceX had planned to launch two test satellites for its constellation in 2016, according to a regulatory filing, but the launch did not occur, perhaps because of the delays following the two Falcon 9 losses.
Other companies, including Boeing and OneWeb, which recently earned a $1 billion investment from Masayoshi Son's Softbank, are moving forward with their own plans for competing satellite internet constellations.
SpaceX is majority-owned by Musk himself, and valued by at least one of its private-equity investors, Fidelity, at slightly more than $16 billion. Fidelity led a round with Alphabet in January 2015 to invest $1 billion in the company, in connection with the satellite internet plans. Peter Thiel's Founders Fund and DFJ Venture Capital also hold stakes in the firm.
SpaceX's ability to out-compete traditional aerospace businesses for launch contracts led it to small operating profits from 2011 and 2014, giving it the cash margin to push through its recent losses.
But this report underscores how important tomorrow's return-to-flight launch is to SpaceX's financial soundness, and its future.