DOJ tees up infrastructure program management recompete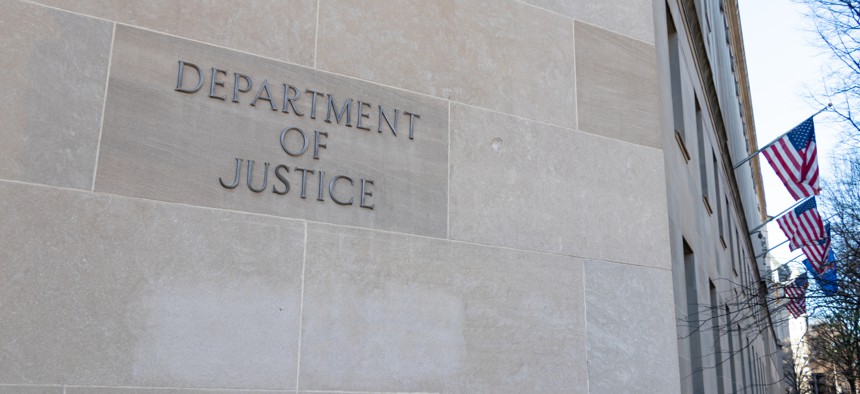 Justice Department officials are exploring technology offerings for an enterprise infrastructure services support contract that would assist its transition to the Enterprise Infrastructure Solutions telecommunications vehicle.
In a sources sought notice posted Monday, DOJ officials outlined an acquisition strategy for a small business set aside contract to provide information technology services that would support the OCIO's service management team.
"The Department of Justice's Office of the Chief Information Officer in coordination with DOJ's Procurement Services Staff seeks contractors with the ability to provide innovative, high quality and secure information technology capabilities to enable the DOJ mission [and] key OCIO information technology strategic goals," the notice said. 
It would also assist with major efforts like the department-wide transition to EIS, shifting its Justice Unified Telecommunications Network to high-speed Ethernet, migrating to cloud-based Voice over IP and other tasks.
The documents don't outline a base period or potential options for the contract, but notes that the information will be used to help determine the DOJ procurement strategy for a possible contract solicitation. 
According to a fiscal 2023 contract opportunity list from the department, the potential recompete award would be valued at $75 million for services to JUTNet.
The General Services Administration awarded EIS in July 2017, developing the indefinite delivery, indefinite quantity contract vehicle as a way for federal agencies to modernize their telecommunications infrastructure by utilizing task orders to procure new technology. 
However, transition to the EIS has been doggedly slow, with DOJ among several federal agencies that have requested deadline extensions to migrate off the legacy Networx, WITS 3, and Local Telecommunications contracts. The department currently has until May 31, 2026, to complete its shift EIS.
Under the Monday notice's statement of work, the small business contract could include program and engineering support for areas like data center optimization, cloud services, enterprise applications, secure communications and connectivity.
Those services are divided into six categories—service delivery, service operations, service development, program management and administration, project/program management support and engineering support—and span everything from modernization of the DOJ's Trusted Internet Connection services to network security management and a host of other operations.  
Hill Associates Corporation is listed as the incumbent, and a forecasted award date was set for September 2023, though that timeline might be altered. 
Interested vendors have until June 5 to respond.