DHS wants software to manage biometrics system requirements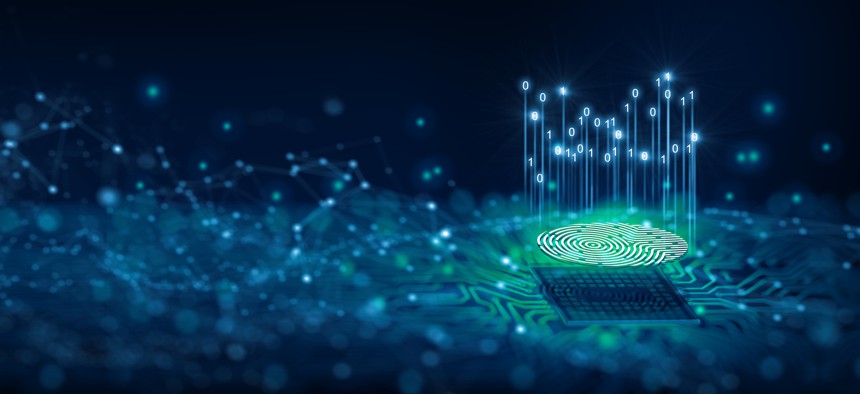 The department is asking for market research on new tools that can help it manage, define and engineer multiple systems requirements across its biometrics identity system.
The Department of Homeland Security is prepping for a contract to acquire a cloud-enabled software tool to help manage its biometric identity system and validate system requirements, according to a May 5 request for information.
In the request, DHS' Office of Biometric Identity Management asks for insights into requirements development and management tools that can help it capture, develop, store and assess system requirements and supporting documentation across its system, which stores and shares biometric information with a range of other agencies. 
"Biometrics support critical national security priorities, including counterterrorism and immigration," the RFI said. "OBIM is focused on delivering accurate, timely, and high assurance biometric identity information and analysis. OBIM's overall goals and priorities include continuing to improve biometric services and access to expanded biometric data to enable DHS operational missions."
Because OBIM coordinates biometric information with partners ranging from the departments of State, Justice and Defense and the Intelligence Community to state, local, tribal and territorial entities, as well as international partners, it's looking for software to help it oversee a myriad of "uncoordinated tools for managing requirements." 
The software tool would need to be able to serve in centralized collaboration with a Requirements Development and Management Process that OBIM plans to put in place during the first quarter of fiscal 2024 and the multiple stakeholders that the office coordinates with.
The tool would also need to be able to reside on Amazon Web Services networks without the need of a bridge product, providing OBIM with the ability to "score requirements to determine requirements quality, maturity, time to generate, traceability, changes and validation."
OBIM is also looking for a dashboard system within the requested to provide metrics within the tool and offers an artifact repository to support check out, update, check-in and collaboration of supporting documentation across multiple types and workspaces. 
The request comes as DHS continues work on its delayed biometric management system known as Homeland Advanced Recognition Technology, or HART. 
HART — which is intended to replace the legacy Automated Biometric Identification System, or IDENT with an AWS-enabled cloud database — has been scheduled to rollout in increments after years-long delays. However, Congress has called for an independent analysis of the project after a series of cost overruns, schedule delays and contract modifications.
Interested stakeholders have until May 19 to respond to the RFI.