Army wants help with safeguarding datasets for AI use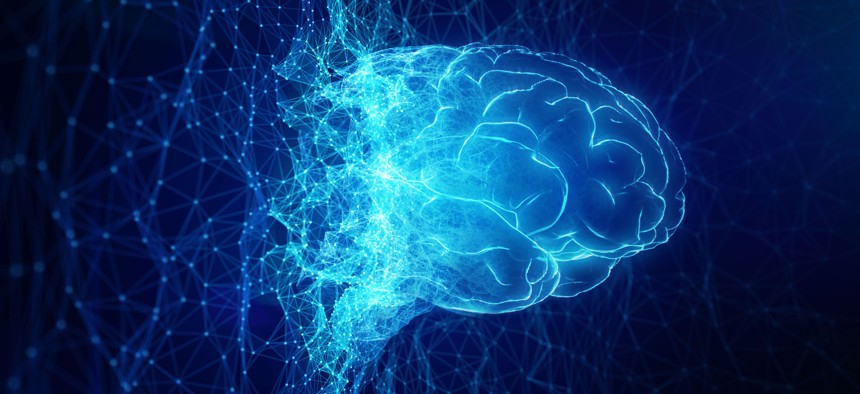 The Army wants to know the best technology and methods for safeguarding the datasets that will fuel the artificial intelligence and machine learning tools it will use in the future and it's open to insights from industry, academia and others. 
In a request for information posted Friday, Army officials detailed a forthcoming report by the Army Science Board titled "Testing, Validating, and Protecting Army Data Sets for Use in Artificial Intelligence and Machine Learning Applications," where the independent research body plans to explore methodologies and techniques for dataset security as well as information on testing AI-enhanced systems in battlefield applications. 
As part of the request, the board wants technology information from sources like traditional defense contractors, non-traditional contractors, small businesses, government laboratories, Federally Funded Research and Development Contractors and academia that could help inform the report.
Some of the topics the board is looking to explore are using cryptographic algorithms and advanced security measures to protect sensitive data; techniques data anonymization, pseudonymization or synthetic data to preserve privacy and retain analytic value; inspection and analysis strategies for evaluating dataset security; methods to ensure data used in battlefield systems hasn't been poisoned; and methods for the remediation of a dataset if it has been compromised.
In addition to that the board is also exploring testing for "robustness against adversarial AI technologies and assessment of system performance under various realistic scenarios," alongside accuracy of AI-enabled systems against threats, "for example, pitting Army units, against an opposing force with intent to win, in joint experimentation or training exercises."
Applicants to the RFI could also provide insights into how validation and verification methods could be applied to AI/ML datasets, integration and interoperability strategies to ensure the technology works at the unit level and methods for bolstering user confidence and reliability in the systems.
While the RFI states that no contract is expected to emerge from the report, it does note that the board may conduct additional market research from its findings. 
The Army Science Board—which provides independent advice to the Army on a range of procurement, technology and business functions—has been actively exploring the defense applications of AI/ML for many years, including a 2019 report on the potential battlefield applications of the technology and the plans of near-peer rivals like China and Russia for its use. 
Applicants have until May 12 to respond.