What's the secret to getting to the cloud? Just do it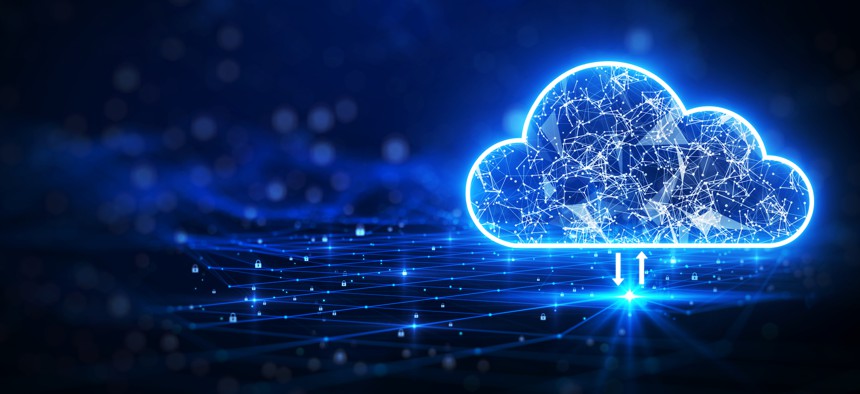 If there's one thing that Guy Cavallo would tell chief information officers about migrating their federal agencies to the cloud, it's don't wait for a budget line from Congress. 
"For all three agencies [I've served in], I've had zero dollars for a cloud budget when I moved to the cloud," said the current Office of Personnel Management CIO. "The first thing is to get the desire and do it. You'll find a way to do it."
Cavallo said at a Partnership for Public Service event last week that in his experience, getting agencies the technology often didn't involve an appropriation from Congress, but instead in-house planning. 
"I negotiated with the [chief financial officer], 'If I'm able to turn something off under this fiscal year contract, can I keep that money and reinvest it in the cloud,'" he said, noting that CFOs at OPM, the Small Business Administration and the Transportation Security Administration took him up on proposal and the cloud migrations began shortly after. 
"Do not wait for the two-year budget cycle and say, 'I can't go to the cloud yet, I don't have any money,'" he said. "You don't start off with a million-dollar cloud, you start off with a small instance and you from that."
The Partnership's report, coauthored with the IBM Center for The Business of Government, examines how certain agencies planned and executed their cloud adoption and offers lessons for future migrations. 
OPM's efforts are spotlighted in the report as an example of how to use cloud to transform operations at a federal agency, with officials designing their cloud strategy around employee experience and enablement to generate buy-in from the workforce. 
And while the rate of cloud adoption across the federal government is varied by experience of individual agencies, it's already transforming how many are operating their information technology environments. 
When asked cloud's capability to make critical infrastructure operations more survivable in the event of a disaster, General Services Administration CIO David Shive said at the event that the technology has allowed agencies to expand their resiliency away from the old model of data center redundancies to one of thoroughly distributed network operations, purely as a secondary advantage of cloud.
"We have not done, on the tech side, a [continuity of operations plan] disaster recovery exercise in four years. It's because, one, we live in a COOP environment every single day of our lives," he said. "And, two, our technology is so distributed across vendors, across technology platforms, that we are able to demonstrate, on a daily basis, operability across this diverse technology platform."  
But there still are other things for agencies to consider. Cavallo said before migrating to the cloud, CIOs should coordinate with their telecommunications providers to ensure they have the network infrastructure in place to handle the technology. 
"I find a lot of people wait to do that at the end," he said. "If you spend six to nine months getting your cloud ready, you are going to go another year before you are going to have a big enough pipe to use it," he said. "So start on day one."