GSA contract vehicle looks to solve the 'valley of death' problem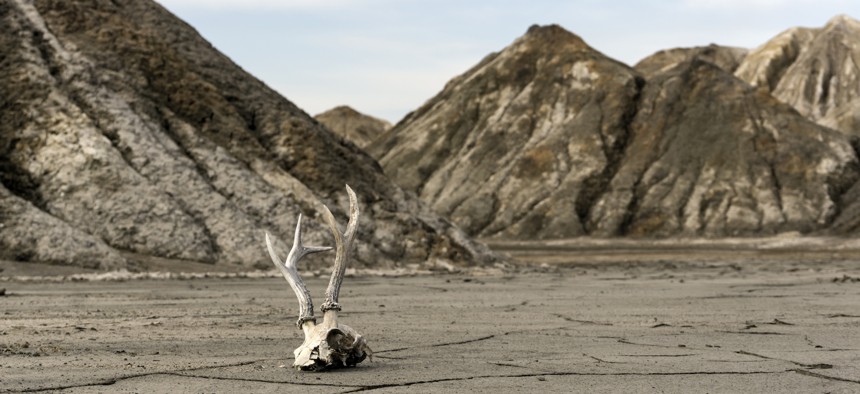 The General Services Administration has dubbed the potential vehicle RIO and has formed an acquisition team to continue its market research.
The General Services Administration is continuing its market research for a potential new multi-award indefinite delivery/indefinite quantity contract vehicle centered on a research and development funding program. 
Tentatively dubbed the Research, Innovation & Outcomes, or RIO, program, the proposed contract vehicle would offer agencies technology funded from Small Business Innovation Research Phase III grants.
The proposed contract vehicle means to achieve twin goals of making innovative tools available for governmentwide acquisition while also helping technology funded by federal research bridge the gap between prototype and production –  what's known in procurement circles as the "valley of death."
While the federal government has made prototyping new technology solutions a priority through programs like SBIR and Small Business Technology Transfer, acquisition vehicles like Other Transaction Authorities and other methods, fielding a successful pilot and scaling it into a program of record remains a challenge.
Both SBIR and STTR programs provide contracts to small businesses to help promote research and development and innovation efforts in a three-phased framework, with the ultimate goal of taking them to market.
Phases I and II of the programs include contract funding to test the feasibility of research ideas and then offer continued R&D funding as the programs advance. Phase III tests the commerciality of the programs and solicits funding from the private sector to help bring them to market. 
Most SBIR and STTR grant recipients don't make it to Phase III, and RIO aims to tackle that task by helping create a market that makes it easier to bring more SBIR Phase II tools to federal agencies. 
That market could be robust, with the grants programs that have seen their total spend of Phase III alone grow from more than $1 billion in fiscal 2014 to more than $2.8 billion in 2022, according to research from Deltek.
Jim Ghiloni, acting innovation sector director and IDIQ labs group manager at the General Services Administration, told Washington Technology in October that his team was working on a business case and anticipated a draft solicitation in the spring, possibly followed by an award by fall of this year. 
GSA's IDIQ Labs group issued a request for information on Tuesday calling for copies of SBIR and STTR grant recipients' applicable award documents to help further its market research for the potential RIO IDIQ.
GSA officials have been on a multi-city tour to meet with industry partners involved in the SBIR community for one-on-one market outreach sessions that concluded on Feb. 9. 
With its most recent RFI, GSA wants information on SBIR/STTR Phase I, II and III awards; Phase II supplemental awards; Phase III subcontract documents and other information. 
The RFI also named its team of seven acquisition and program management professionals overseeing the development of the potential contract vehicle. That team will offer scheduled meetings with the industrial base as part of its ongoing market research. 
Interested stakeholders can respond with award documents by noon EST on March 10, but the RFI noted that grant recipients can still submit documents "anytime until when/if a pre-solicitation notice is issued for RIO."