Veterans Affairs unveils draft for $60B T4NG 2 vehicle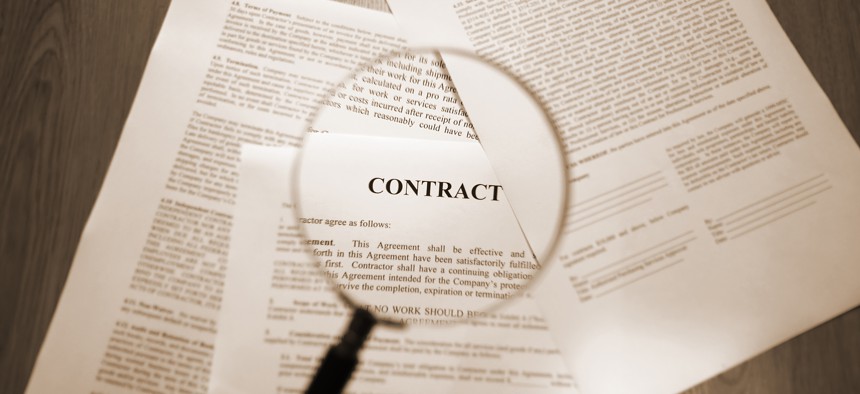 But time is short: comments regarding the VA's go-to technology contract are due Friday (Jan. 20).
The Veterans Affairs Department is putting the pressure on industry to respond quickly to its draft solicitation for the next iteration of the VA's main contract for acquiring technology transformation services and solutions.
The draft for this new contract with a $60.7 billion ceiling went out on Friday, Jan. 13 (yes, Friday the 13th). Comments are due this coming Friday, Jan. 20.
Which means contractors have only this week week to digest and respond to the draft request for proposals regarding T4NG 2, short for Transformation Twenty-One Total Technology Next Generation 2.
The current T4NG vehicle has seen $11.7 billion in task order obligations to-date since it opened for business in 2016.
Booz Allen Hamilton and its Liberty IT Solutions subsidiary lead the way with a combined haul of $3.9 billion in obligations, according to GovTribe data.
GovernmentCIO is second-highest at $853 million, followed by Leidos at $633 million and Accenture's U.S. federal subsidiary at $568 million.
Version two continues the mission of T4NG to be the VA's primary IT vehicle, including for these services:
Program management
Strategy, enterprise architecture and planning
Systems and software engineering
Software technology demonstration and transition
Test and evaluation
Independent verification and validation
Enterprise network
Enterprise management framework
Operations and maintenance
Cybersecurity
Training
IT facilities
This catch-all to take note of is included: "Other solutions encompassing the entire range of IT and health IT requirements."
In other words: pretty much anything to do with IT can go through the T4NG contract.
The VA plans to make 30 awards based on the "highest technically rated offerors."
If companies are tied for the 30th spot, there will be more than 30 awards. But the VA will only make 29 awards if six or more companies are tied in that final position.
Service-disabled, veteran-owned small businesses have 15 awards reserved for them. Within those 15, one spot is reserved for a woman-owned SDVOSB and one spot for a HUBZone-SDVOSB.
Bidders will have to complete a self-scoring worksheet and those scores will determine the initial top 30 bidders. VA evaluators will then verify those scores.
After that verification, VA will check the proposals for 'fair and reasonable" pricing.
Counting the draft solicitation, the VA has released 16 documents as part of the draft though Sam.gov. Those include the draft scorecard, labor category descriptions, and worksheets for pricing and other matters.
Given the size of the T4NG program, it is remarkable that the VA is only allowing a week for comments.
Earlier this year, I wrote about the quick turnaround for a separate request for information from the VA. The T4NG 2 timeline has an even shorter window, but with much higher stakes.
I have reached out to the VA and will update this post if and when I hear back.
The current T4NG contract will run in conjunction with the successor contract as the VA plans to wind down task orders under the original once the latte reaches its nearly $22 billion ceiling. The VA anticipates hitting that ceiling before the current contract expires in 2026.