Energy Dept. makes plans to take its HR system to the cloud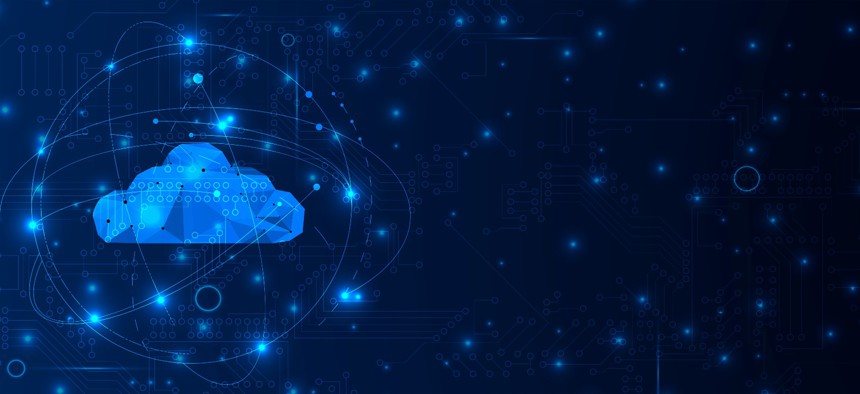 DOE says it is looking to become the first federal agency to launch a fully cloud-based human resources system, and possibly become a shared-services provider in the future.
The Department of Energy wants to modernize its core human resources systems with a move to the cloud, and is looking to industry insights.
In a request for information issued Wednesday, agency officials detailed their intent to update an HR system that "has not had a significant investment for more than 20 years" with an integrated software-as-a-Service solution capable of onboarding multiple legacy applications to a single virtual platform and data repository. 
A move to the cloud "solution will reduce the manual manipulation of data between systems, which threatens data integrity," the agency said in a draft statement of objectives.
Problems with the legacy system are piling up, according to the request for information. 
"There are too many system interconnections; the system is dated in appearance; it does not support a virtual workforce; and it is difficult to maintain operations without lengthy 'freeze' periods that ultimately cost taxpayers and erode service levels to DOE employees," the document states.
DOE officials said they anticipate an acquisition effort that would include "optimization, configuration, migration and transition of all legacy HR systems and data" onto a commercial cloud platform capable of hosting applications for timekeeping, performance appraisal, employee training, hiring and other functions. 
The goal of the new system is to gain operational and financial efficiencies by utilizing more automation capabilities, but agency officials telegraphed some of the difficulties they've had in locating appropriate HR market options in the RFI, in part because they want the new system to be a fully integrated software-as-a-service platform.
"We have approached existing government-wide shared service providers, but have been unable to find a viable solution, with two of the three providers still operating in a mainframe environment, and the one provider (HRConnect) operating in a COTS environment not entertaining new customers for at least 18-months," the RFI said. 
"The absence of a cloud-based/SaaS model among these vendors is a fundamental deficiency in the federal HR market. As the first agency to fully migrate to a SaaS platform, the Department of Energy has the opportunity to serve as the prototype for the rest of government and/or potentially position DOE as a shared service provider to other agencies in the future."
The RFI details DOE's plan to deploy applications on the SaaS platform "in discrete phases," that center on HR tools delivering functionality for the early value uses and the "highest priority business requirements."
The contractor would be responsible for initial data migration, data setup, business process configuration and integration development, ultimately leading to initial functional designs that include tenant configuration, unit testing and completed integrations.
The implementation phases include a six-month period for the data warehouse, running concurrently with a 12-month phase for the learning management system. Core HR capabilities, including personnel action requests and self service, would receive a 24-month implementation phase, followed by six months for performance management and 12 months for time and attendance. 
Responses are due by 3 p.m. on Feb. 8.