Incumbents win parallel $2.25B background investigation support recompetes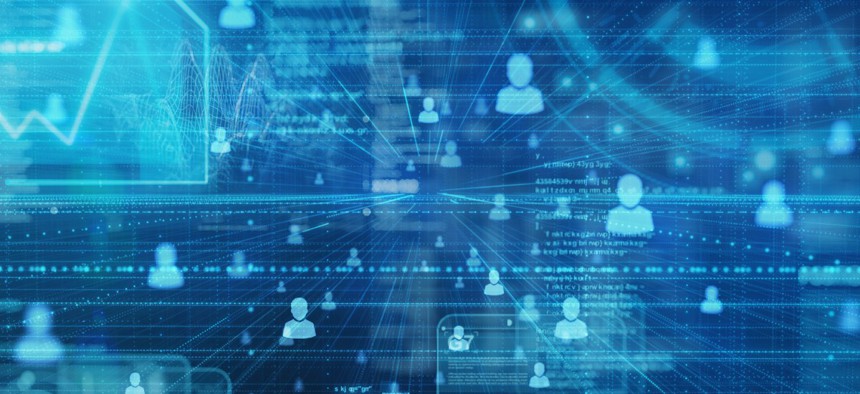 The Defense Department agency responsible for background investigations of those seeking to obtain security clearances for sensitive government work is sticking with two of its incumbents for a fieldwork support services contract.
CACI International and Peraton have won parallel contracts with a $2.25 billion ceiling over five years each.
Four companies submitted bids to the Defense Counterintelligence and Security Agency in response to each solicitation, according to the Pentagon's Thursday awards digest.
DCSA is using this acquisition as a tool for its move to a new case processing system that can support more continuous vetting and monitoring of people with or applying for clearances.
The governmentwide "Trusted Workforce 2.0" initiative started in 2018 with the goals of cutting down the time needed to clear and onboard new hires, supporting reciprocity across the federal ecosystem and having the needed technology environment to enable all of that.
In November, DCSA received its green light to move forward with making awards after a bid protest ruling against an incumbent that challenged its exclusion from the competition.
Paragon, a subsidiary of Sweden-headquartered Securitas, saw its proposals eliminated from the competition during the downselect process and filed a protest to get at least a second shot.
DCSA got backing from the Government Accountability Office in this 12-page denial from October, but was unsealed nearly a month later after redactions.
GAO's ruling indicates that under the current fieldwork support contract, CACI and Peraton have each performed approximately 40% each of the work with Paragon having fulfilled the remaining 20%.
The new contracts will each have a minimum value of $1.5 billion each to CACI and Peraton, which have provided similar services to DCSA for at least 15 years.
Peraton inherited the contract through its combination in 2021 with Perspecta, which took on the work after its merger in 2018 with then-incumbent KeyPoint Government Solutions.
Regarding Paragon's protest: the company asserted that DCSA did not conduct meaningful discussions, unreasonably evaluated the protester's proposal as unacceptable, and disparately evaluated proposals.
One item of particular ire to Paragon was how DCSA conducted a series of one-hour interviews with each company after they submitted their bids, which Paragon said constituted discussions.
Paragon said the interview counted as a discussion because it was asked to provide plans for solving problems and performing aspects of the work that were not otherwise covered in the proposals.
But in GAO's ruling, it accepted DCSA's explanation that the solicitation made clear the interview was a part of the process. The solicitation also told bidders that their responses to questions would be incorporated into proposals and would be evaluated as such.
All DCSA was trying to achieve was making sure everyone who wanted a contract understood what was being asked of them. Whatever Paragon said in the interview was enough for DCSA to choose a slightly different direction in the recompete.