GSA lifts curtains on the next Alliant contract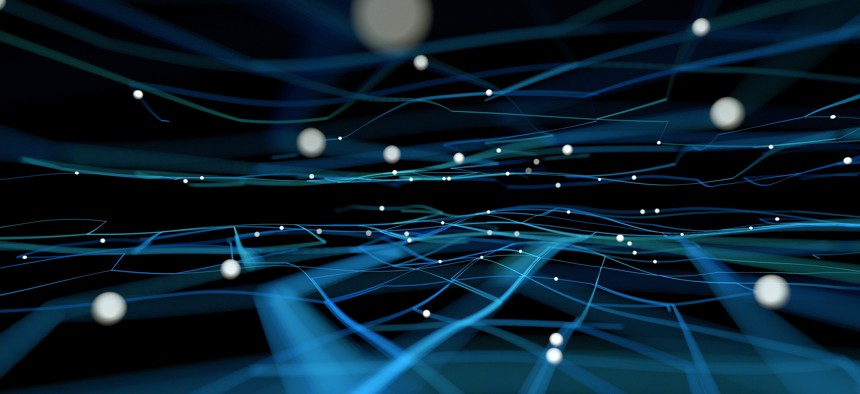 Version three of this flagship government-wide technology solutions vehicle is now ready for industry to read and comment on.
The General Services Administration has given companies a first glimpse into the next iteration of the government-wide Alliant technology solutions and services contract vehicle.
In a draft solicitation posted Thursday, GSA said the window for questions and comments regarding Alliant 3 is open through Jan. 6, 2023.
Alliant is a flagship vehicle run by GSA for federal agencies to acquire solutions and services across what the draft request for proposals calls "every conceivable aspect of IT services."
Page 12 of the draft RFP has the full list of example technology areas GSA calls out as priorities.
This release comes nearly two months after GSA announced a ceiling increase for the current Alliant 2 contract from $50 billion to $75 billion. GSA wanted enough runway for transitioning to version three and meeting demand from other agencies.
According to GSA's own projections at the time, Alliant 2 would have hit $65 billion in ordering dollars in year number six of that contract.
There's ceiling value given by GSA on the 10-year Alliant 3 vehicle. 
GSA also went down the path of no definitive ceiling value for both Polaris, its government-wide IT solutions contract vehicle reserved for small businesses (now under protest); and the next iteration of the OASIS professional services vehicle still in the presolicitation phase.
The 2018 National Defense Authorization Act has a section that grants authority to structure contract vehicles in a way that takes pricing away from the master contract level and pushes down to the individual task orders.
Alliant 3 is also the latest example of cost and pricing information not being a factor in the evaluation of proposals to get on the vehicle, as was the case for the now-under protest Polaris. That type of competition will happen at the task order level.
Self-scoring will be the way GSA evaluates bids to win a seat on Alliant 3, for which the agency intends to make at least 60 awards with the possibility of tied scores factored in.
In the event of a tie at the 60th position, all offerors with equal scores there will receive an award. If a tie score occurs at any other position before the 60th position, GSA gives the example to go by as one offeror getting the 39th position and the second getting slot number 40.
Which means there could be more than 60 awards when all is said and done, including any post-award protests.
Alliant 3 also has a goal of 50% regarding subcontracting dollars to small businesses. Page 69 of the draft RFP has the other benchmarks for various socioeconomic categories of small businesses.
GSA's broad timeline for future steps has February 2023 penciled in as when it will determine the final solicitation's release date after a full review of the questions and comments.
Regardless of how that goes, GSA will not release the final request for proposals before May 2023.
In conjunction with the draft RFP release, GSA has also put out a video to give a high-level explanation of its plans and objectives for Alliant 3.