Air Force to rethink $5.7B enterprise IT award to CACI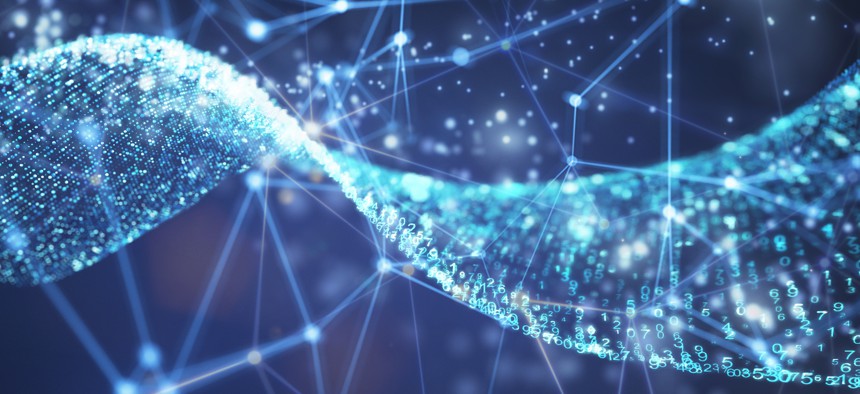 The Air Force has backed off its $5.7 billion award to CACI International after protesters claimed there was a conflict-of-interest on the part of the winner.
Accenture, Peraton and Science Applications International Corp. each filed protests alleging that the Air Force didn't properly assess whether CACI's hire of former Air Force personnel to work on the proposal gave the winner an unfair advantage.
Each protestor also argued the Air Force did not properly evaluate proposals for Wave 1 of the Air Force Enterprise IT as a Service program.
CACI won the contract in late August and the protests followed about two weeks later on Sept. 9.
After seeing the protests, the Air Force decided to take a corrective action and at least consider the concerns raised by the companies.
Because the Air Force pulled back the award to CACI, the Government Accountability Office dismissed the protest because there is no longer an award to challenge.
GAO did not rule on the merits of the protests.
The Air Force has decided to investigate the conflict-of-interest allegations against CACI, as well as re-evaluate proposals and then make a new best-value tradeoff analysis for the award.
Given the track record of how these things go, CACI probably still has the inside track on winning the contract.
A lot will depend on how egregious the conflict is if it exists. The outcome also depends on how much the Air Force evaluated the alleged conflict.
In all likelihood -- if CACI wins the contract again, at least one of the companies will protest again.
If the Air Force picks anyone other than CACI, they will protest.
So this one isn't resolved by a long shot.
CACI has not yet responded to request for comment, but we will update this post if and when they do.