DHA names ineligible companies for $1.5B IT contract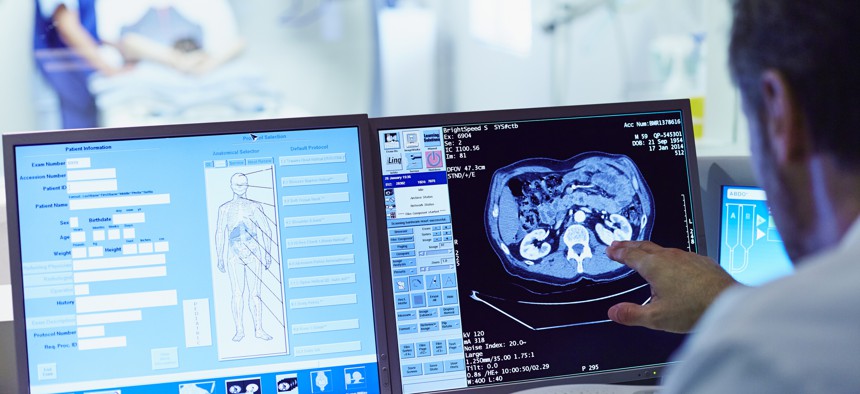 The Defense Health Agency is moving forward with a companion small business contract to a $2 billion enterprise IT services award Peraton can now claim as booked after two competitors' protests were denied
As part of that, DHA also has issued this memo listing a group of companies that cannot be a part of the small business contract in any way so the agency can avoid any potential conflicts of interest.
The solicitation is not out yet, but the multiple-award small business contract could have be worth up to $1.5 billion for the pool of winners.
Peraton's contract goes by the name of Military Health System Enterprise Information Technology, while the award reserved for small businesses is dubbed MHS EITS Geographic Service Provider.
For the small business contract, DHA listed Peraton and these teammates as excluded from the geographic service provider contract: Capgemini Government Solutions, Guidehouse LLP and Tenacity Solutions.
Those are the only teammates that Peraton has identified, but the memo also describes unnamed teammates as barred. No company in that group can be a subcontractor to a small business prime either.
Also barred from bidding or being parts of teams are Amyx, TDC Consulting and Zygos Consulting. That group of companies provided acquisition support services to DHA in the development of both contracts.
Zygos was named in the protests filed by ManTech and Deloitte claiming that Peraton had an organizational conflict of interest because a Capgemini employee has a brother who works at Zygos. The Government Accountability Office ruled there was no conflict because adequate mitigation measures were in place.
The lead geographic service provider will work with Peraton to provide a range of IT services to DHA such as help desk, application development, data center operations and telecommunications in the U.S. and overseas locations.
The solicitation is expected to be released in September with an award possible by the end of 2022, according to Deltek.