Dunne: Schedule consolidation is paying off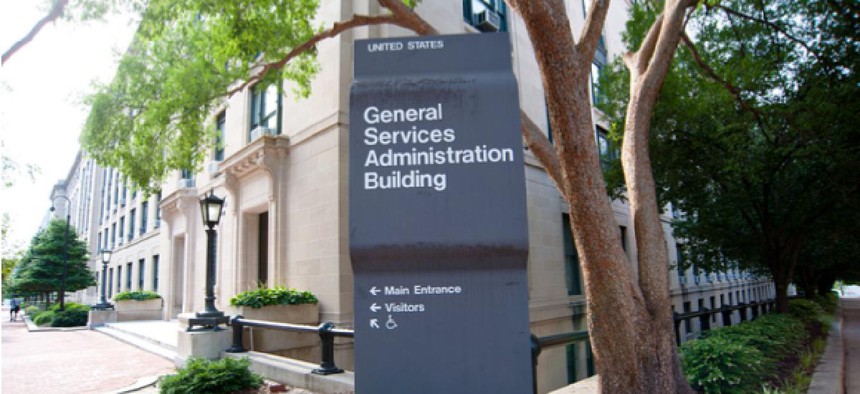 "Supply chain security is something our customers want and need," she said. "With CMMC, there's a potential to use it at the ordering level" instead of at the master contract level, she said. "We're trying to initiate processes and understand what the threats are and how to deliver the best acquisition solution," she said.
The departing head of the General Services Administration's Federal Acquisition Service counts the significant progress her team has made on the agency's Multiple Award Schedule (MAS) consolidation and deepening its Federal Marketplace Strategy, as two of the services' top accomplishments in the last year.
"MAS consolidation is probably one of the most significant reforms for that program in 30 years," said Julie Dunne, FAS commissioner. The program is in its final stretch.
Dunne said in a Jan. 11 interview with FCW that in the last year, the MAS consolidation has helped spur sales even as the pandemic forced dramatic changes in workspace and agency needs. According to Dunne the consolidation increased sales from $32 billion in fiscal 2019 to $36 billion in fiscal 2020.
Dunne, who has worked in other senior GSA roles and on Capitol Hill, said she will leave GSA on Jan. 20 as the Biden administration takes over. She said she is still considering options for her next job.
"This job has been incredible. When I took this job in 2019, who thought we'd be managing through a global pandemic."
MAS consolidation entered its third and final stage in August. The consolidation process began in October, 2018, as the agency sought to consolidate 24 contract schedules into a single, simplified format, with streamlined terms and conditions, and new categories and Special Item Numbers. The final phase has vendors hammering their multiple contracts into a single unique contract identifier, which will allow federal customers to more easily find and use them, according to Dunne.
Catalog management
Keeping that process going is an important job for the next FAS commissioner, said Dunne, as well as moving ahead with the agency's catalog management effort.
Along with the MAS consolidation progress in the last year, Dunne said FAS has also been pushing ahead with its catalog management work that will help it get a better handle on contract data, allowing the agency to further hone its offerings.
FAS issued a contract for the Authoritative Catalog Repository (ACR) this past summer, said Dunne. The ACR, a scalable cloud-based master repository for all catalog data, will give users better accessibility to that data, she said.
"We're moving ahead this year on the front end-- the Common Catalog Platform," said Dunne. The platform will provide a web-based common user interface for GSA workers and MAS contractors to manage catalog offerings. The agency issued a request for information for the platform in November.
Additionally, Dunne said the Verified Products Portal, which will provide an authoritative source of standardized manufacturer names, part numbers, and specifications, was begun this past summer. The first phase is planned to be up and running in the coming months.
Another important effort in the last year, said Dunne, has been supply chain risk management. "That's becoming more important. We're focused on seeing how we can integrate that into the acquisition process."
GSA is increasingly incorporating requirements of the Defense Department's Cybersecurity Maturity Model Certification (CMMC) into big contract vehicles. Dunne said the supply chain risk mitigation efforts are increasingly important moving ahead, particularly in light of the SolarWinds hack.