Rising Star: Katie Boeckl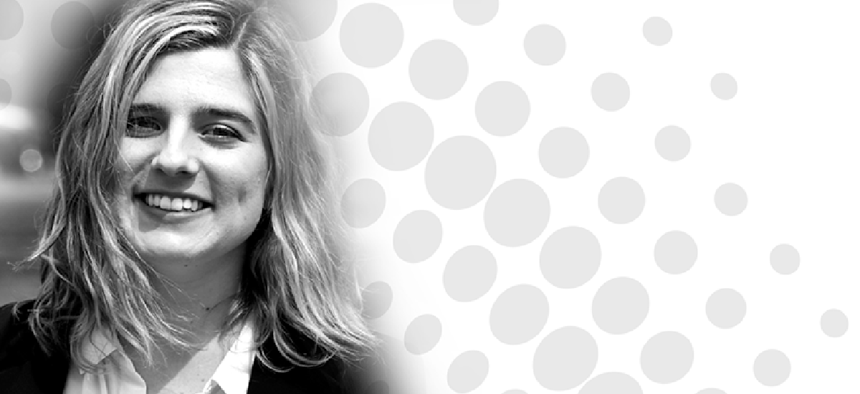 When she was still a college student, Katie Boeckl began her government service as a communications intern at the National Institute of Standards and Technology. Her growing interest in privacy and security drew her into the development of stakeholder guidance.
"One of the amazing things about NIST is the amount of exposure you get to real experts in the field," Boeckl said. That experience convinced her to develop expertise of her own.
Now in her sixth year at the agency, Boeckl was deeply involved in the development and production of NIST's Privacy Framework, which extends some of NIST's information security principles and processes to privacy concerns. She also took a leadership role in developing the agency's Privacy Engineering Collaboration Space — an online, public-facing venue where experts can share open-source tools and solutions that support the development and integration of privacy policies and standards.
She introduced the concept behind the collaboration space to stakeholders, gathered feedback and refined the idea until it met with the approval of senior managers. She also developed the website and contracted with subject-matter experts to moderate the first topic area.
The collaboration space and the Privacy Framework are components of a larger effort to accelerate the maturity of the privacy engineering discipline, and Boeckl is playing a big part. She manages a blog series on the practice ofde-identification — the process used to mask personally identifiable information in data — with the goal of developing technical guidance to support the preservation of privacy in data analysis.
Her supervisor said Boeckl is "one of those employees who doesn't tout her own efforts because she always thinks she could have done better," and the range of skills she used to help develop the Privacy Framework and launch the collaboration space far exceeded the expectations of an employee at her pay grade.