SAIC sees uptick in federal IT markets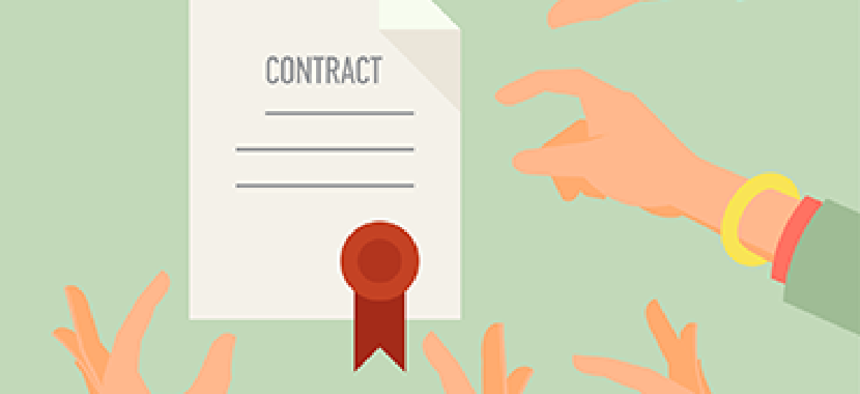 Federal contracting giant SAIC said near-term budgetary certainty is raising its prospects for contract and task order wins.
The passage of a fiscal year 2017 appropriations bill offers some stability in the federal contracting space, according to executives at Science Applications International Corporation on a quarterly earnings call.
SAIC missed its revenue targets, and reported a nine percent decline on year-over-year first quarter revenue on the June 12 call with investors and analysts. But company CEO Tony Moraco was optimistic about recent award activity and company bids in the procurement pipeline, in part due to the passage of a funding bill for 2017 and the Trump administration's 2018 budget request.
The request, Moraco said, "reflects priorities where SAIC's capabilities directly apply such as IT monetization, cybersecurity and military readiness."
The firm, Moraco said, has $13.2 billion in proposals in the pipeline, and expects a flurry of contracting activity as agencies look to obligate funds before the close of fiscal year 2017.
Moraco also cited federal agency awards, including $237 million for end user services at the Environmental Protection Agency, $222 million in awards from the intelligence community, $232 million on the Army's AMCOM Express services contact and a $61 million award from Navy C4ISR. Additionally, SAIC won NASA's $620 million Omnibus Multidisciplinary Engineering Services contract, to provide engineering services at Goddard Space Flight Center.
Moraco said he was "pleasantly surprised" to see the EPA award land in the previous quarter, given "some slowness in the bookings."
"We do see that picking up as the customer now with budget bills in place, lot of conversation around trying to accelerate some of the award activities," Moraco said. "So I think we have a very strong submitted pipeline, and would expect our share of those submitted to convert to awards."
Moraco said government spending on tech and services support a long-term outlook of "modest growth in our markets for the next few years, consistent with our long-term financial targets."
Correction: This article was updated June 15 to correct misspellings of the name of SAIC CEO Tony Moraco.