DHS execs own FLASH fail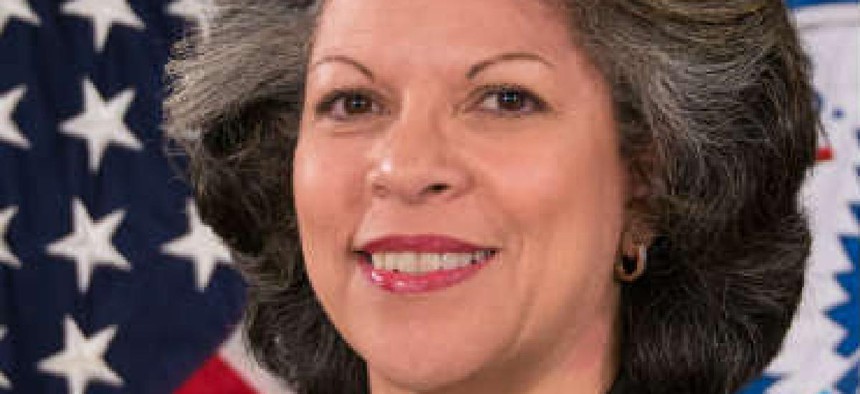 The department's failure to launch an agile services contract can serve as a teachable moment, according to DHS procurement officials.
Chief Procurement Officer Soraya Correa is among the leaders taking responsibility for DHS' now-cancelled agile acquisition experiment.
The Department of Homeland Security's failure to launch its high-profile agile services contract can serve as a teachable moment, according to the agency's procurement managers.
DHS cancelled the $1.5 billion Flexible Agile Support for the Homeland (FLASH) procurement in late May because of "significant errors and missteps in the procurement process," according to a letter from the DHS General Counsel's office to the Government Accountability Office, which oversees bid protests.
Those errors and missteps for FLASH included post-award alteration of pricing documents, the failure to capture high-quality video of technical demonstrations from offerers and neglecting to incorporate potential security classification costs in bid evaluations. DHS also admitted that it lacked the expertise to evaluate agile software services effectively.
FLASH was developed in the DHS Procurement Innovation Lab as a means of contracting agile development and other DevOps services from small businesses.
DHS Chief Procurement Officer Soraya Correa said the FLASH contract provided key lessons for an agency that is looking to inject more innovation into its acquisition processes. In remarks at the June 13 ACT-IAC Acquisition Excellence conference, Correa said she "owned" the $1.5 billion contract's failure, but noted it was an honest effort to expand the agency's reach with new methods.
She said she was proud of the innovative work her contracting team did but acknowledged "there were some mistakes and there were some missteps."
"We learned that sometimes we need to expand on our training," Correa said. "We had an agile process for doing the solicitation, but we fell back to a waterfall documentation process which caused us some problems."
GAO dismissed the vendor protests against FLASH on the grounds that the underlying solicitation was cancelled.
"I just want to remind everyone, FLASH was an experiment through the Procurement Innovation Lab," Correa said. "As happens with experiments, some things go well and some things don't. The last thing I'll say is that I own it. I lived it because it's my project and my failure."
DHS Acting Undersecretary for Management Chip Fulgum joined Correa in taking responsibility.
"I own it right there with her," he said. "I'm very proud of the work they did. It would be easy for the procurement community to sit back and do business as usual. Soraya everyday encourages her folks to put their toe on the line, never go over the line, and continue to push it out."
The precise lessons learned from the FLASH program will have to wait for a report from DHS, Correa said. She told FCW at the event that the review team's report will come relatively quickly, but didn't offer an exact timeline. Once the report is out, she said, she plans to meet with industry to discuss it and seek information on how the process can be improved.