Author Archive
Susan Miller
Deputy Editor, Route Fifty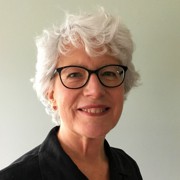 Emerging Tech
Researchers found that fear of what could go wrong is the primary driver in getting remote workers to protect IT systems.
Modernization
The workhorse computing language suffers from a "major image problem" rooted in fundamental misperceptions, researchers say.
Modernization
The Center for Public Health Data would aggregate federal, state and local health data and make it accessible in real time so it can be used for decision-making as health threats unfold.
---
Cybersecurity
The proposal would continue NCFI's services through 2028 for any government employee who could help prevent or investigate cyber crimes.
Digital Government
Sage combines machine learning with data from edge sensors to provide on-the-spot detection, monitoring and analysis of a burning area.
Digital Government
User-friendly collaboration tools that work as expected are key to remote worker satisfaction, a new survey finds.
Digital Government
NIST's expanded, more searchable database will help law enforcement find incriminating data in electronic media.
Digital Government
NIST's expanded, more searchable database will help law enforcement find incriminating data in electronic media.
Acquisition
Any significant changes to the public safety broadband network would be complex, expensive and may disrupt services delivery if the contract with AT&T is interrupted or changed before 2042, GAO warned.
Emerging Tech
Custom-built versions of Amazon's Alexa digital voice assistant and Cisco's Webex video collaboration software will be tested on NASA's unmanned Orion spacecraft as it travels to the moon and back.
Digital Government
CDC is looking for a vaccine passport-type service to authenticate COVID-19 vaccine data on its employees and to supply proof of recent tests for traveling agency employees, while NASA is looking for a smartphone app that would not only allow its 18,000 employees to display their vaccination status when entering a NASA facility, but also help the space agency efficiently survey, report and analyze data on the immunization status of its workforce.
By

Adam Mazmanian and Susan Miller
Digital Government
The Government Accountability Office selected 10 systems that have unsupported hardware and software, are using outdated languages or operating with known security vulnerabilities.
Modernization
The Postal Service wants information about sensor, guidance and operational technologies as well as expertise on testing and integrating the autonomous vehicle tech into its existing fleet.
Modernization
An interagency working group is putting together a catalog of service level agreement metrics that all federal agencies could use for commercial cloud contracts.
Digital Government
The agency is asking for risk management and decision-making tools that can help it accurately estimate the deaths and injuries caused by a drone that crashes into a populated area.
People
Traffic and shopping aren't the only things that have ground to a standstill during Washington's blizzard of 2010. Add the federal Office of Personnel Management Web site to the list.