Author Archive
Susan Miller
Executive Editor, GCN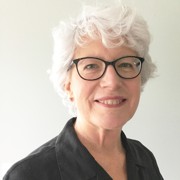 Emerging Tech
Researchers found that fear of what could go wrong is the primary driver in getting remote workers to protect IT systems.
Data
Sage combines machine learning with data from edge sensors to provide on-the-spot detection, monitoring and analysis of a burning area.
CXO Briefing
User-friendly collaboration tools that work as expected are key to remote worker satisfaction, a new survey finds.
---
CXO Briefing
NIST's expanded, more searchable database will help law enforcement find incriminating data in electronic media.
Emerging Tech
Custom-built versions of Amazon's Alexa digital voice assistant and Cisco's Webex video collaboration software will be tested on NASA's unmanned Orion spacecraft as it travels to the moon and back.