Author Archive
Rachel Roubein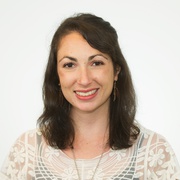 Rachel Roubein is a Staff Correspondent at National Journal covering Congress. She previously covered health and human services at Carroll County Times in Westminster, Maryland, where she won awards for her Affordable Care Act coverage and state government, health and investigative reporting. Rachel is a graduate of the University of Maryland with a major in journalism and minors in Spanish and international development and conflict management. She hails from the South/Midwest.
CXO Briefing
The measure aims to fix the system's problems—but also make them more transparent.
By

Rachel Roubein

, National Journal
Cybersecurity
Both House and Senate employees were told Tuesday their personal information had been compromised.
By

Rachel Roubein

, National Journal
CXO Briefing
If Hillary Clinton had stayed in the Senate, none of this would be happening.
By

Rachel Roubein

, National Journal