Author Archive
Nick Wakeman
Editor-in-chief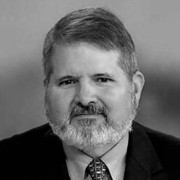 Nick Wakeman is the editor-in-chief of Washington Technology and joined the publication in 1996 as a staff writer. He's a graduate of Bridgewater College and earned a masters degree from American University. When he isn't writing about government contractors, he's thinking of cooking large pieces of meat over fire and dreaming of ways to embarrass his two sons. Follow him on Twitter:
@nick_wakeman
.
CXO Briefing
The department's antitrust lawsuit says the transaction unfairly eliminates competition for providing signals intelligence modeling and simulation services to the National Security Agency.
By

Nick Wakeman and Ross Wilkers
CXO Briefing
She rejoins the company nearly 12 years on from her last stint there.
Emerging Tech
Lockheed Martin, Northrop Grumman and York Space Systems will build 126 satellites under $1.8 billion in contracts to develop the network for tracking and responding to threats from missiles and hypersonic weapons.