Author Archive
Michael Grass
Executive Editor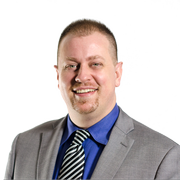 Michael Grass, who joined the Government Executive Media Group in June 2014, is the founding co-editor of DCist.com and worked as a copy editor at Roll Call, local and online editor at The Washington Post's Express newspaper, deputy managing editor at The New York Observer's Politicker.com, deputy managing editor at Washington City Paper and the D.C., Maryland and Virginia local editor for The Huffington Post. He also managed a non-profit network of state-based policy news sites in Colorado, Iowa, Michigan, Minnesota and New Mexico.
Emerging Tech
Amateurs flying unmanned aerial vehicles have previously grounded firefighting aircraft. Now, their devices are actually sparking wildfires.
Cybersecurity
Don't expect exploitative ransomware attacks to die down anytime soon.
Data
Full-time developer will help improve access to public data by using open-source tools.