Author Archive
Max Stier
President and CEO, Partnership for Public Service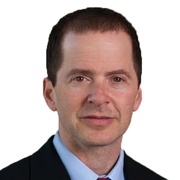 Max Stier is the President and CEO of the Partnership for Public Service. He has worked in all three branches of the federal government--most recently at the Department of Housing and Urban Development, having served as the Deputy General Counsel for Litigation. A graduate of Yale College and Stanford Law School, Mr. Stier is a member of the National Academy of Public Administration and a member of the New York State SAGE (Spending and Government Efficiency) Commission.
Ideas
Federal employees accomplished a lot last year—it's time to give them the respect they deserve.
By

Max Stier and Craig Newmark
Ideas
Praise isn't why federal employees go to work every day.