Author Archive
Laura Maggi
Managing Editor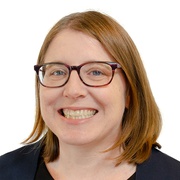 Laura Maggi is the managing editor at Route Fifty. Before joining Route Fifty, Laura was the metro editor at The Advocate newspaper in Baton Rouge, Louisiana and the deputy editor at The New Orleans Advocate. Laura also worked as a reporter at The Times-Picayune newspaper in New Orleans for 13 years, covering state government, criminal justice and health care. She got her start at the now-defunct States News Service in Washington, D.C. and spent a year as a writing fellow at The American Prospect magazine.
CXO Briefing
A new initiative will establish regional councils to create talent pipelines from universities to state, local and federal government agencies
Cybersecurity
The threat of foreign interference in U.S. elections remains, so the federal government must help state and local officials shore up defenses, according to a new report from the Brennan Center for Justice.
Emerging Tech
At a briefing with President Trump, FCC Chairman Ajit Pai also said the agency will move forward with a 5G wireless spectrum auction at the end of the year.
---
Policy
Officials estimate that 24 million people in the United States can't get broadband internet service. Eighty percent of those people live in rural areas.
Data
"We are making some progress, as you well know, but certainly not progress enough," said Baltimore Mayor Catherine Pugh.
CXO Briefing
The move by the company is "potentially groundbreaking" and an acknowledgment that "government alone cannot really solve" the housing crisis.
CXO Briefing
A social media page can be the equivalent of a public meeting, a federal appellate court found for the first time last week.
CXO Briefing
States have until Jan. 20 to request an early issuance to make sure they receive February SNAP funding.