Author Archive
Joseph Marks
Senior Correspondent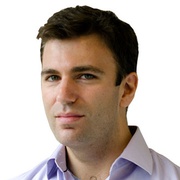 Joseph Marks covers cybersecurity for Nextgov. He previously covered cybersecurity for Politico, intellectual property for Bloomberg BNA and federal litigation for Law360. He covered government technology for Nextgov during an earlier stint at the publication and began his career at Midwestern newspapers covering everything under the sun. He holds a bachelor's degree in English from the University of Wisconsin in Madison and a master's in international affairs from Georgetown University.
CIO Briefing
Lawmakers also introduced bills to protect against drones and make sure you get texts about incoming missiles in this week's bill watch.
By

Joseph Marks and Jack Corrigan
Cybersecurity
The effort will include the Homeland Security, Treasury and Energy departments along with smaller sector-specific agencies.  
CIO Briefing
A White House official was short on answers during a Senate hearing but said background checks and cyber workforce are a good place to start.
By

Joseph Marks and Aaron Boyd
Policy
The bill would authorize agency leaders to block any website for cybersecurity reasons without negotiating with unions.
Cybersecurity
The Defense Department's considering a cloud extension of its Acropolis system, which it describes as "where we fight" in cyberspace.
Cybersecurity
The Census Bureau will conduct its first largely online decennial census in 2020 but hasn't said how it will secure the process.
Cybersecurity
Pentagon, GSA and NASA contracts will now officially prohibit Kaspersky software.
CIO Briefing
More indictments for Mueller and a busy week regarding federal IT for Congress.
By

Joseph Marks and Jack Corrigan
Cybersecurity
The indictments show how complicated spear-phishing really is.
Cybersecurity
Congress and the White House are zeroing in on supply chain threats.
Cybersecurity
Fixing hardware and software vulnerabilities requires global information sharing—and that includes U.S. cyber adversaries.
Cybersecurity
Multiple agencies have set Monday, July 16, as the deadline for the ban to be implemented in new procurements.
Cybersecurity
There's no firm evidence fraudsters are using stolen data from the massive 2015 breach, officials said.
IT Modernization
The proposed software would help defense officials make classification decisions and automatically enforce them.
Cybersecurity
FCC officials say the Chinese telecom poses a national security threat to U.S. networks.
Cybersecurity
A board charged with overseeing the agency's sprawling active directory networks isn't fulfilling its basic responsibilities.
Cybersecurity
The system is doing better on patching vulnerabilities and continuously monitoring activity for anomalies.
Cybersecurity
Regulatory actions will join other tools, such as indictments and sanctions, in the U.S. effort to promote cyber norms.
CIO Briefing
The bill that would name and shame hackers that attack U.S. targets also advanced.
By

Joseph Marks and Heather Kuldell
Cybersecurity
Cyber policy experts also worry we're going the wrong way on integrating government cyber operations.