Author Archive
John Cassara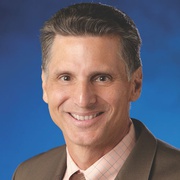 Emerging Tech
Advanced data analytics can help the Agriculture Department detect fraud early -- and even stop it from happening.
Ideas
We currently intercept less than 1 percent of the billions smuggled across our southern border every year.
Ideas
For the first time, "socint" offers financial crimes analysts and investigators access to contemporaneous information.
---
Emerging Tech
Treasury is best equipped to lead the Global Illicit Financial Team.
Data
The shortest path to criminal networks is through analytics.