Author Archive
Jack Corrigan
Staff Correspondent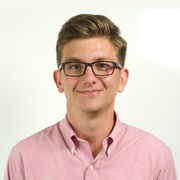 IT Modernization
Lawmakers grilled Veterans Affairs Department officials about the IT issues that prevented tens of thousands of veterans from receiving education and housing stipends on time.
Data
The agency aims to better monitor and personalize treatments for chronic conditions using the health data the gadgets collect.
IT Modernization
Just six months into the project, VA's most important modernization effort is getting more expensive.
---
IT Modernization
Employees also would use the system as a one-stop shop for professional development services.
CIO Briefing
The midterm elections also left a big cyber vacancy on the Senate Homeland Security Committee.
By

Joseph Marks and Jack Corrigan
Cybersecurity
The agency awarded $1.3 million to research helping organizations weigh the benefits of different cyber tools.
Policy
But House Democrats plan to fight for online privacy, net neutrality regulations.
Policy
Democrats taking over the House mean new leadership and potentially restructured subcommittees.
Emerging Tech
The system would allow the agency to quickly respond to health crises as they unfold.
IT Modernization
The agency plans to tap the contracts for its modernization initiatives.
Emerging Tech
The intelligence community's research arm is upgrading SCIF security to protect against threats from personal devices and sensors.
IT Modernization
The vendor's software is also falling short of the department's requirements, according to ProPublica.
Data
The Transportation Department collects a wealth of data on traffic accidents but can't present it in the most impactful way to policymakers.
IT Modernization
The system has decreased emergency room wait times and increased the number of patients facilities are able to treat, the vendor reports.
Emerging Tech
The tech would pull data from across the agency and automatically identify the right people for certain emergencies.
IT Modernization
After the second round of projects, about $31.5 million is left in the TMF coffers.
Emerging Tech
It's one of the many programs the agency will fund under its $2 billion next-generation artificial intelligence initiative.
CIO Briefing
Government auditors traced a malware infection back to a single porn-watching employee within the U.S. Geological Survey.
Data
The government's AI adoption must go hand in hand with improvements to data management, Suzette Kent said.