Author Archive
Jack Corrigan
Staff Correspondent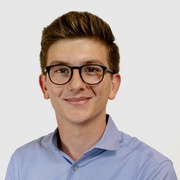 Cybersecurity
"Your worst enemy, after the usual suspects, is some of our own," Harold Martin said during his sentencing hearing.
Cybersecurity
Numerous security deficiencies in the agency's IT ecosystem could leave data on millions of taxpayers at risk, according to the Government Accountability Office.
Cybersecurity
The new and improved information assurance system would help officials better understand and manage the department's sprawling IT infrastructure.
---
Cybersecurity
The agency released a list of basic cybersecurity procedures the entire tax industry should use to stop digital identity theft.
Cybersecurity
But with less than a year until the 2020 count kicks off, the bureau still has little room for error, the Government Accountability Office warns.
IT Modernization
Officials outlined plans to drive innovation, streamline IT acquisitions and build a more agile and resilient cyber posture.
IT Modernization
Matt Goodrich is headed to the private sector after a decade in civil service.
IT Modernization
The research could one day help the government address its legacy IT problem.
Emerging Tech
The move represents a broader push to improve veteran care through AI-enabled solutions.
Emerging Tech
However, the agency has multiple technical measures in place to ensure the manufacturer can't use the aircraft to spy on the U.S., according to the director of Interior's drone operations.
CIO Briefing
Despite significant improvements in the tech's overall performance, he said, "it's unlikely" researchers will ever make systems equally accurate across racial and other demographic lines.
Cybersecurity
The deal became official after spending months mired in a bid protest.
Cybersecurity
The internet of things is evolving constantly, and so should the rules for keeping those devices secure, they said.
Cybersecurity
The NSA Inspector General found the agency has "room for improvement" in every IT security category outlined in FISMA.
Emerging Tech
The tech would let troops run through more exercises more frequently and at less cost than traditional training in the real world.
Emerging Tech
ODNI is expanding one of its major vendor outreach programs to speed up adoption of emerging tech and modernize the intelligence community's IT infrastructure.
IT Modernization
Interested vendors have until Aug. 1 to weigh in on the project, which is expected to officially kick off by the end of the year.
Cybersecurity
As U.S. and its allies tether more of their military operations to government and commercial satellites, they need to start taking cybersecurity more seriously.
Data
The new online portal offers the public easier access to documents filed under the Foreign Agents Registration Act, the law that put Paul Manafort in jail.
Data
The Homeland Security Department Inspector General found officers aren't properly vetting applicants for the Global Entry program or checking their status at ports of entry.