Author Archive
Jack Corrigan
Staff Correspondent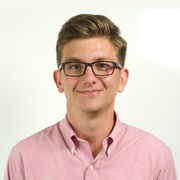 Emerging Tech
The project was developed to create a resilient energy grid that incorporates different types of power sources.
Data
The bureau is looking for help with background vetting, app testing and other prep for the decennial.
Policy
Cyber experts want Congress to explore different ways to prove people's identities.
Policy
The agency will solicit information from vendors interested in hosting the platform and another for selling on it.
IT Modernization
Rep. Ro Khanna's customer-experience focused bill would require agencies to go all digital by 2020.
CIO Briefing
The Veterans Affairs Department will be looking to avoid mistakes made thus far by the Pentagon.
Emerging Tech
The end result would be smarter small reconnaissance systems.
Emerging Tech
The joint venture aims for quieter, more efficient propellers for stealth or urban flights.
Data
Experts worry the rushed process could leave some security gaps unaddressed.
Emerging Tech
And the strategy relies more on understanding problems than finding solutions.
Emerging Tech
Is quantum computing the next big thing? Energy thinks it may be.
IT Modernization
A pair of senators wants to know who the office is meeting with, what it's working on and how much it's spending.
Emerging Tech
The department's Silicon Valley Innovation Program is funding a system to protect video surveillance systems.
Emerging Tech
The department awarded $19 million to 12 different projects focused on faster battery charging.
IT Modernization
The "commandments" adapt industry best practices for the Pentagon, but every agency could learn from them.
Policy
They want to reopen the Office of Technology Assessment, a research group that once kept Congress up to date on emerging technology.
IT Modernization
The Defense Information Systems Agency announced its plan to increase bandwidth for one of its mission-critical networks.
Data
Here are tips for making sure decision-makers don't ignore your analyses.