Author Archive
Gary Shapiro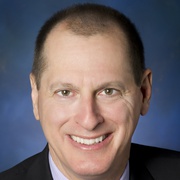 Ideas
There are technologies waiting to be tapped as forces for good.
Ideas
Such vehicles will enable older adults, people with disabilities and people who are housebound to get around with greater ease.
Ideas
The tech community would be wise to focus on—and support accordingly—current and potential members of the House and Senate who have made a huge difference for the industry and U.S. innovation.
---
Ideas
On Dec. 4, President Barack Obama signed the Fixing America's Surface Transportation Act, which plans for a future of driverless cars
Ideas
Drones may represent the ultimate in disruptive technology.
By

Gary Shapiro and Brian Wynne
Emerging Tech
An industry leader says Congress must address urgent policy issues.
Digital Government
Unethical lawyers are draining the economy of billions of dollars every year.
Emerging Tech
The Internet of Things could stoke the economy and improve lives, but not if it's choked by new regulations.
Digital Government
The reforms proposed by Rep. Darrell Issa almost go far enough.
By

Gary Shapiro and Don Upson