Author Archive
Dave Nyczepir
News Editor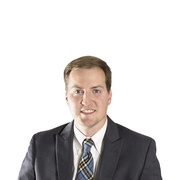 Dave Nyczepir is a News Editor for Government Executive's Route Fifty. He previously was a reporter at the Desert Sun newspaper in Southern California's Coachella Valley and worked for Campaigns & Elections magazine and covered Maryland's 2012 legislative session for the University of Maryland's Capital News Service and holds a master's of journalism from the University of Maryland.
Emerging Tech
Wireless industry groups support the new Senate bill, but the Institute for Local Self-Reliance argues it sacrifices too much local government authority.
Emerging Tech
The city's police department is moving forward with the second phase of testing weeks after the initial pilot program ended amid concerns raised by civil liberties groups.
CIO Briefing
Louisville, Kentucky is making the infrastructure for analyzing historic Waze data available to anyone who partners on the process.
Data
Puerto Rico and the U.S. Virgin Islands' CIOs discussed data security, relationships with wireless carriers and next-level training at NASCIO's midyear conference.
Cybersecurity
The state will soon offer information security training local governments should consider to help avoid a crisis of Atlanta proportions.
Emerging Tech
The winning initiatives leverage high-speed internet along with everything from virtual reality to GIS to better local education and workforce opportunities.
IT Modernization
A group of mostly mayors encouraged the Federal Communications Commission to refocus its efforts on new broadband investment, instead of preempting their oversight of public rights of way.
IT Modernization
The proposal is still on the table, according to Commerce Secretary Wilbur Ross, though localities may find their authority on public rights of way preempted regardless.
Policy
Localities want more of a say in broadband policymaking. The U.S. wireless industry wants to win its race with China.
IT Modernization
The streamlined broadband deployment the FCC is contemplating will lessen local control without making rural build-outs more likely.
CIO Briefing
The agency has its hands full with 21 disasters in 14 states, which means federal assistance may arrive slowly in the event of yet another national emergency.
CIO Briefing
Work conditions at the territory's Department of Justice haven't been the same since Hurricane Maria, to the detriment of morale and legal proceedings.
Cybersecurity
With the upcoming midterm elections, it's a race to establish better information sharing between Homeland Security and state and local elections officials.
IT Modernization
Advocates worry the allure of Trump's elusive infrastructure package is stalling improved Internet access, particularly in rural America.
Policy
The body struggled to compile concrete evidence of widespread voter fraud, wracking up lawsuits over voter suppression in the process.
Policy
Rural areas, in particular, may continue to go unserved if small wireless internet providers get shut out of bidding wars for large license areas by the mobile industry.
Emerging Tech
Local officials are hoping high-resolution, hydrodynamic models using fluid physics will improve preparedness and response in a low-lying region vulnerable to flooding.
CIO Briefing
In Oregon, the Washington County Sheriff's Department can review 300,000 mugshots in seconds and is helping other agencies to query their databases as well.
CIO Briefing
The guide was compiled based on lessons learned in Austin, Louisville and Raleigh.
Data
And federal funding should match the the economy's diaspora, according to a newly released ITIF report.