Author Archive
Dana Grinshpan
Research Manager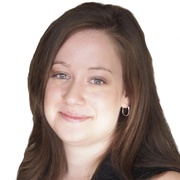 Dana Grinshpan is the Research Manager for the Government Business Council (GBC), the research division of Government Executive, where she specializes in primary research development and survey instrument creation. Prior to joining GBC, she worked for the Center for Strategic and International Studies (CSIS), assisting in the research and writing of work on South Asian regional cooperation. She has a Master of Arts in international security and political economics from the University of Chicago and graduated magna cum laude from Ohio State University where she holds a B.A. in international studies with a minor in Arabic.
Ideas
Too few women are going into STEM fields, and that's hurting everybody.
Cybersecurity Report
We all know the downside of cyber war, but there may be a significant upside too.