Author Archive
Caroline Houck
Staff Correspondent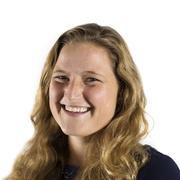 Digital Government
As the icecap melts and activity rises in the high latitudes, the commandant says his force needs better situational awareness.
Digital Government
The president's words could reanimate a legislative proposal that the defense secretary and others thought they had killed.
By

Marcus Weisgerber and Caroline Houck
Digital Government
But assuming Will Roper wins confirmation, what will become of the Strategic Capabilities Office he helped create?
---
Cybersecurity
A joint research project between the Department of Energy and a geographic analytics company is mapping just how far the repercussions could spread.
Digital Government
New radio-wave sensors are designed to suss out hidden explosives —whether in car bombs or carry-on laptops.
Digital Government
The vice chairman of the Joint Chiefs touted a search for tools to track North Korean missiles, while the Pentagon's new weapons chief called it a good model for developing and acquiring capabilities.
Digital Government
The service could start buying palm-sized UAVs to complement its Pumas and Ravens as soon as 2018, according to one official.
Emerging Tech
Pentagon leaders regularly tout Silicon Valley innovation, but entrepreneurs seem largely absent from the largest defense industry events.
Emerging Tech
The biosynthetic microbe could wire future nanoelectronics after Navy-funded researchers supercharged its conductivity.
Digital Government
The sucker-headed fish are drawing attention as the fleet imagines ways to bring drones to the undersea domain.