Author Archive
Caitlin Fairchild
Web Producer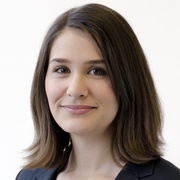 Caitlin Fairchild joined Government Executive in summer 2011 as an editorial fellow, after graduating from the College of William & Mary, where she spent four years writing for the student newspaper, The Flat Hat. In March 2012, she was hired full time as a web producer. She has completed internships at Washingtonian Magazine and at the public affairs office of Nellis Air Force Base in Las Vegas.
Cybersecurity
Government requests for data and encryption back doors are becoming more and more common.
Data
First responders will be able to find callers faster.
Emerging Tech
An offline mode could help travelers when they need it most.
Emerging Tech
Drunk passengers can be occupational hazards for drivers.
Emerging Tech
The agency is also cracking down on surprise network switching.
Data
It's up and running. Or down and running.
Data
According to the suit, the two companies failed to maintain information about who purchases political ads.
Cybersecurity
Updating the Domain Name System for the 21st century.
Emerging Tech
This new technology has got you covered inside and out, from head to toe.