Author Archive
Caitlin Fairchild
Web Producer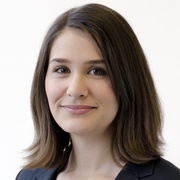 Caitlin Fairchild joined Government Executive in summer 2011 as an editorial fellow, after graduating from the College of William & Mary, where she spent four years writing for the student newspaper, The Flat Hat. In March 2012, she was hired full time as a web producer. She has completed internships at Washingtonian Magazine and at the public affairs office of Nellis Air Force Base in Las Vegas.
Cybersecurity
This organization wants to see heavy fines imposed against the social media company.
Cybersecurity
A lot of employees are flouting common security measures while traveling.
---
Emerging Tech
Figuring out a way to explore distant moons requires some creative thinking.
Emerging Tech
The agency hopes to measure how well they will respond to the next crisis.
Emerging Tech
Traditional technologies don't always work in remote areas of the wilderness.
Emerging Tech
The system for verifying ad buyers is easily abused.
Cybersecurity
These are small tweaks to close out Cybersecurity Awareness Month.
Emerging Tech
Tech support for a telescope is quite the challenge.
CIO Briefing
What's next for the open-source software platform?
Emerging Tech
The organization is highly concerned with ICE's use of facial recognition technology.
Emerging Tech
This change could be in response to some recent controversies.
Cybersecurity
The popular browser is seeing whether users will pay a monthly fee for extra privacy.