UK, US Most Committed in G8 to Unleashing Data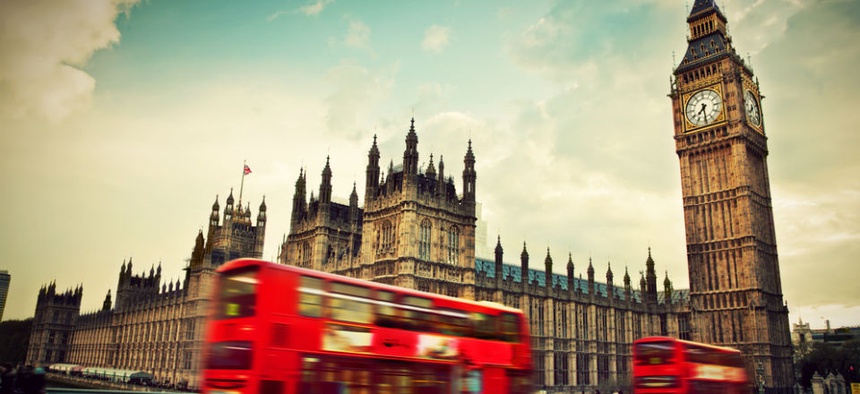 A new ranking finds the United Kingdom most committed to a G8 Open Data Charter, with Canada and the United States tied for second place.
The United Kingdom is the G8 nation most committed to opening data to the public, a new report suggests.
A ranking from the Center for Data Innovation, a Washington think tank, finds the U.K. has met the most aspects of a G8 Open Data Charter; elements of the charter, drawn up at a summit in Northern Ireland in 2013, include releasing public data in machine-readable formats, providing high-quantity data across a range of topics, and standardizing metadata, among others. 
Canada and the United States tied for second place, followed by France, Italy, Japan and Germany, according to CDI's ranking. Russia, which left G8 in 2014, had the lowest score.
Countries varied widely in their approach and commitment to the charter, wrote the report's authors, CDI Director Daniel Castro and former research analyst Travis Korte. 
As of January 2015, Canada had released the most total data sets -- 214,033 -- but most of them dealt with geospatial information, such as map projections or coordinates. The U.S. released 137,601 sets in total, with about 48,000 covering nongeospatial topics. 
Russia, by comparison, had released 2,424 total sets, though the majority were in machine-readable formats.
Russia has made progress in the past couple years, appointing its first cabinet-level special minister for open government, the report said. Its government recently issued 24 orders containing provisions on public access to  information, but none of those orders "specified that the public should be able to access this information as open data", Castro and Korte wrote.
Data.gov.ru, the open data site managed by the Russian Ministry of Economic Development, is small relative to other national data portals, they added. 
Each G8 nation has published its own open data action plan as well as established its own national data portal, but they vary in the usability of the data provided, the authors found. Though the U.K. developed a metadata standard, for example, France hasn't indicated commitment to adopting that standard, and Japan has not offered information on licensing the data sets on its national portal. 
Nations could ramp up their open data capabilities by collaborating with each other, the report said. 
For instance, "[w]hile there may be some utility in developing country-specific metadata schemes to reflect differing governance structures from country to country, this is also an area where governments with less experience can learn from countries with more mature metadata efforts."
(Image via PHOTOCREO Michal Bednarek/Shutterstock.com)