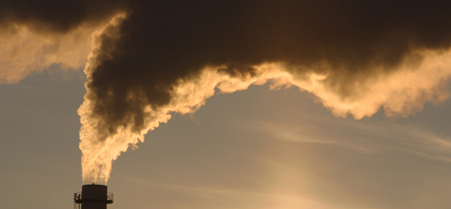 EPA released the raw data on Toxics Release Inventory July 28. Thinkstock
The Environmental Protection Agency posted online earlier than ever before the annual reports of toxic pollution industrial facilities release, a move the agency expects will improve data accuracy through crowdsourcing, EPA officials said on Friday.
The agency on July 28 published on its Toxics Release Inventory website raw data specifying the amount of toxic chemicals that individual private and federal operations disposed of in 2009.
The TRI database was established in 1986 in response to a leak of methyl isocyanate at a pesticide plant in Bhopal, India, in 1984, which killed thousands of people. Companies and federal facilities must report to EPA by July 1 every year the type and quantity of toxic chemicals they discharged into the environment.
The agency previously kept the data for about six months to check and analyze it before posting. But last year EPA issued preliminary data in mid-August followed by a national study in December.
EPA officials said on Friday they decided to publish the data earlier so stakeholders, including communities, public interest groups and facilities, can identify errors and use the information to make decisions.
For example, TRI data helps groups allocate resources for environmental protection to the biggest problems and advocate for new environmental regulations. Insurance companies also rely in part on the information to determine environmental liabilities, and governments use the indicators of environmental performance to adjust taxes and fees.
Also new this year: The inventory's website provides the raw data in downloadable files. The formatting will enable anyone to slice and dice the contents, mix them with outside data sets, and identify trends such as an increase in polychlorinated biphenyls (PCBs), which are associated with cognitive development damage, near a community populated by young families.
EPA officials also said they believed releasing the preliminary data would prompt people to pay more attention to data quality. Industrial sites are permitted to send the agency corrections if the facilities find mistakes.
The 2009 data is about 80 percent compiled, because some reports have yet to be submitted or processed, officials noted. The TRI website states the absence of current data for any given facility does not necessarily mean the company or agency is out of compliance with reporting requirements. Updates will be posted periodically, officials said.
The advance notice about high-polluting operations might not help communities concerned about potential oil spills and leaks. TRI does not cover sites that extract crude or natural gas from the earth, including the BP offshore drilling site in the Gulf of Mexico.
EPA officials said they are supplying TRI information earlier in response to requests from stakeholders. They added advanced access to the initial results should encourage citizens to review and analyze the data, while EPA conducts its own assessments simultaneously.
Officials cautioned, however, that advocacy organizations potentially could publish analyses based on incomplete data.
One open government activist said the effort to offer early access to raw data could reduce the burden on federal employees who are responsible for finding errors and following up with delinquent facilities. "There is no greater motivation for a company to correct their data than having it out there" for the public to see its mistakes, said Sean Moulton, director of federal information policy from OMB Watch, a government transparency group.