Presented by FedTech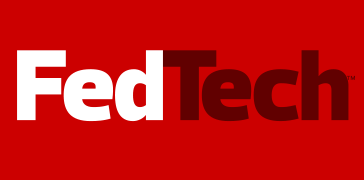 The U.S. Navy is eager to embrace 3D printing technology to create customized parts for complex systems so that it can rush them to sailors. The Navy's push for 3D printing follows similar efforts within the Army, Marines and Air Force.
The Navy wants to make wider of use of "additive manufacturing," its term for 3D printing, to create and deliver high-tech gear such as customized unmanned systems, avionics components and improvised explosive device detectors, according to a Navy statement. "Additive Manufacturing will fundamentally change how we think, how we do business, the cost variable, and how we make decisions," said John Burrow, deputy assistant secretary of the Navy for Research, Development, Test and Evaluation. "I think you are about to see its operational and technical potential literally explode off the map."
Creating a New Kind of Navy  
In the future, 3D printers could be deployed with Marines and installed on warships as well as shore-based commands. That will enable the delivery of parts and equipment on an on-demand basis, said Capt. Armen Kurdian, director of Engineering and Product Support for Navy Supply Command, in the same Navy announcement. In that kind of environment, command supply officers will be able to create parts and equipment for special orders. In many cases, parts can be created in days or hours, instead of weeks or months.  "The volume of creative and innovative ideas made feasible with 3D printing is astounding," said Lynn Shoppell, Naval Surface Warfare Center Dahlgren Division physicist. Shoppell, who coordinated a 3D printing showcase that the Navy conducted this spring, said the exhibit demonstrated that "concepts for increased technical capabilities, rapid prototyping, improved logistics operations, and cost reduction initiatives are achievable with 3D printing.
"Some of the 3D-printed innovations that were at the showcase included a Globe Valve Training Aid, a one-inch manual primary globe valve built for classroom training at the Norfolk (Va.) Naval Ship Yard. (A globe valve is a type of valve used for regulating flow in a pipeline.) Engineers and mechanics are using the part to become more familiar with valve operation and repair procedures — at a fraction of the cost.
"It's significant because this same tool is used in a training classroom to give sailors or Marines an opportunity to tear it apart and put it back together," Burrow said. "The original system costs $50,000, but they built it for $500. Identical, and that's significant. Start looking at these price differentials. They are substantial."
Other 3D-printed parts and equipment on display at the expo included a multi-rotor drone that can be easily customized for different mission and payloads, and tunable metamaterials that can be used to cloak the acoustics of hulls of unmanned underwater vehicles.
Armed Forces Embrace 3D Printing
The Navy has embraced 3D printing in the past, having designed a small 3D-printed part that has already saved the service branch over $42,000, according to 3Dprint.com. The TruClip, created by sailors on the aircraft carrier USS Harry S. Truman seven months ago, costs about six cents to print and and has helped the Navy replace clasps on handheld radios that had been repeatedly breaking. That part previously cost $600 to replace. The TruClip design can be transferred electronically, and last month was sent to the International Space Station and will be 3D printed in space.
The Navy also plans to test a 3D-printed part in a Boeing (BA) V-22 Osprey. And in 2014, the aircraft carrier USS Essex set out to sea with a 3D printer permanently installed onboard.
Other service branches have also taken to 3D printing. In early June, Marines at Marine Corps Base Camp Lejeune in North Carolina took a class on 3D printing. Aircraft mechanics, supply Marines and small-arms repair technicians attended the class to learn how to integrate the techniques into their operations. Once they were familiar with the technology, they applied problem-solving techniques to create and print 3D designs using computer-aided design software, according to the Marines.
The U.S. Air Force's Oklahoma City Air Logistics Complex announced last fall that it would start integrating 3D printing into "nearly every aspect of its airpower sustainment mission."
And the U.S. Army expects to start experimenting with 3D-printed drones early next year as part of an annual exercise known as the Army Expeditionary Warrior Experiments.
For more information on how the Army plans to test 3D-printing technology, visit fedtechmagazine.com/ArmyDrones.
This content is made possible by FedTech. The editorial staff of Nextgov was not involved in its preparation.