Presented by NIC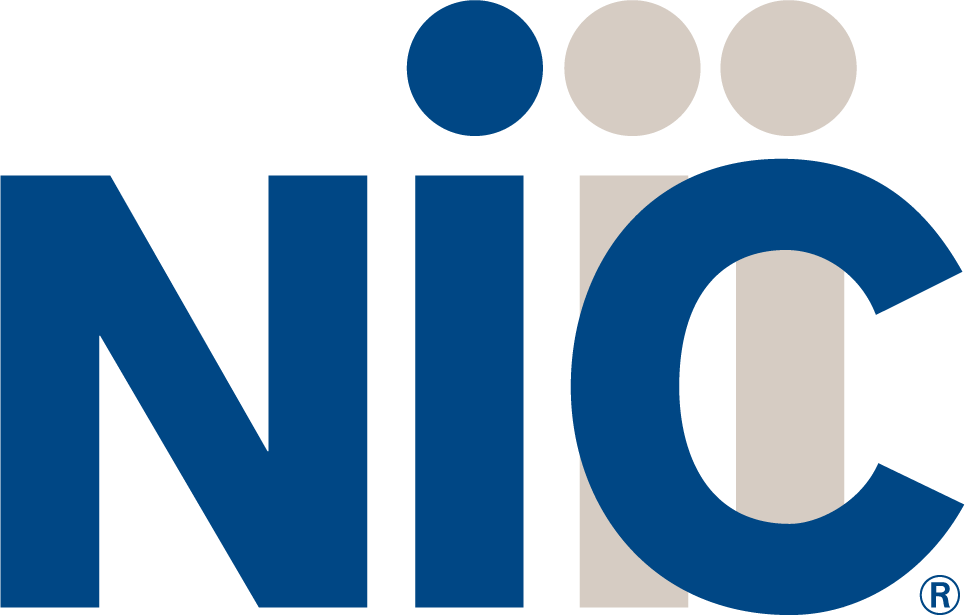 In December 2021, the White House unveiled an executive order to address a long-standing pain point in the federal government: customer experience. A major component of customer experience is payment processing. One industry leader is aiming to modernize and improve payments — one transaction at a time. 
The end goal is simple: Federal services built with a focus on the actual experience of the people they're meant to serve, delivered more equitably and effectively. Moreover, to better serve and match citizen expectations, agencies need new, modernized payment processing systems because when there is a monetary transaction involved, the payment experience becomes critical to overall customer satisfaction.
The Current State of Public Sector Payment Processing
Today, agencies have few options that allow them to take and make payments in the most optimal way, says NIC Federal Vice President Danielle (Johnson) Schefer, whose deep understanding of government payments comes from her years working hand-in-hand with government to modernize tax and financial systems while leading her family's professional IT services firm that supported agencies such as the Internal Revenue Service.
"Agencies are always looking for better ways to do business. They need to accept payments and they want to provide an optimal payment experience. But the free technology payment tools federal agencies often use don't deliver the type of user experience that constituents expect," she says. "And sometimes the tools promoted as 'free' do in fact come at a cost. Perhaps manpower intensive backend reconciliation has not been considered or on the frontend with the customer needing to navigate a labyrinth of choices. Some of the best performing agencies today continue to self-reflect across all their processes and ask themselves not only is their existing payment process the best way to receive funds from customers, but also, is it an effortless and intuitive experience for their customer?"
At a time when most Americans shop seamlessly from their phones, they've come to expect the same user experience when dealing with their government. But that isn't always the reality. "I think the government wants to provide its customers that same simple, intuitive, easy-to-access payment experience," Schefer says. "Sometimes, there's a real struggle of how to get there." 
Part of the issue is that many of the government systems underpinning agencies' financial infrastructure are old and no longer meet today's expectations or needs. Legacy systems and aging processes can impede progress, resulting in a suboptimal user experience for agencies and constituents alike. 
"Citizens don't want to operate online in an outdated fashion — they're used to these very modern digital experiences from their favorite commercial retailers and brands. Those are the expectations citizens are bringing to the government customer experience," Schefer says. "So as agencies are taking steps to modernize systems, with goals to reduce technical debt, they are also balancing this need to deliver digital experiences that meet very advanced citizen expectations."
Payment Processing Delivered Differently
NIC's Payments Platform is one solution that addresses these pain points—revolutionizing how government entities handle payments. The digital payment processing platform is designed to help agencies deliver a modern payment experience. Laser-focused on providing a secure and intuitive payment experience for both external customers and internal agency users, NIC's independently audited and verified payment processing system is used by nearly half of all Americans across the country to complete government payments.
"Especially during the pandemic, our payments platform has provided a way for citizens to safely and securely complete necessary transactions with government online," Schefer says. "For agencies, the platform delivers a simple and intuitive payment experience while providing government with the necessary tools to securely engage, transact, and disburse funds, often at little or no cost to government."
Little or no cost are words you don't often hear in the government technology space, but it is true. A key element of NIC's approach is the use of transaction-based contracting to procure payment processing services. In this arrangement, funding to maintain and operate a modernized payment processing system comes from the small convenience fees customers pay to use the digital service—not appropriations.
Using traditional government procurement models, contractors are expected to perform a job, but if customer requirements evolve over the period of performance, the mechanism for delivering the work—the contract—does not evolve. This hinders the government's ability to continuously improve. Yet, with transaction-based contracting, because the funding source is fees and not appropriations, greater responsibility is placed on contractors to deliver a continuously modernized system that citizens will use that results in no technical debt in year five of the contract.
Now consider how many transactional services the federal government provides to its constituents. Extrapolate that out using a transaction-based contracting approach and we have found a different way to procure and fund digital government services — reducing reliance on appropriations, creating no technical debt, and ensuring digital services are continually enhanced and thrive overtime.
"Using a transaction-based procurement approach, you'll have as effective and innovative a system in year five of the contract as you did in the first year," Schefer says. "And it will have cost the government little to nothing."
Payment Processing Tailored to the Needs of Government
Out of the box, the payments platform has baked in accessibility, equitability and security. NIC then configures it to meet the specific and unique needs of the agency using human-centered design to ensure the system can be used by anyone — not just those who are technologically savvy. This meets the executive order's call for government systems to be simple, accessible and transparent for everyone.
Payments are processed via a secure PCI level-1 compliant gateway with robust merchant services, flexible reporting and reconciliation, and transaction management. The platform also has what Richard Haug, NIC's General Manager of Federal Payments, calls an "intuitive elegance."
"We started with a mindset that we are government customers, too," says Haug. "And as government customers, we wanted to offer a payment experience that mimicked the best commercial payment experiences."
Haug has felt firsthand pain points of the federal payment space. Prior to NIC, he managed the U.S. Treasury Department's U.S. Debit Card program that replaces cash, checks and other manpower intensive methods with an electronic payment. Today this program is leveraged across many federal agencies to make payments quickly, more efficiently and with improved backend controls. As part of his work, Haug led the deployment of the Economic Impact Payment Card as part of the CARES Act, COVID Tax Relief Act of 2020 and the American Rescue Plan Act of 2021 that ultimately provided 14 million cards and $18 billion to Americans in need during the pandemic.
His work focused on helping various agencies create a more efficient and effective payment environment to process payments. After one such implementation, Haug recalls a familiar sentiment he has heard from other agencies too: "If I had to go back to the way we were doing it before, I'd quit." Knowing there is a better way to process payments — one that benefits citizens and government — is the driving force behind his desire to help agencies improve their payment processes and experiences.
In the same vein, the NIC platform saves both money and time. "Our payment platform relieves the administrative, reconciliation, and disbursement workload on the part of the agency," Haug says. "Being able to reassign resources to do more mission-oriented work instead of work that could be automated by technology really benefits the mission of the agency and empowers its workforce,"
And with the efficiencies created, resources are freed up to support other mission-critical needs. There's also a cost-savings benefit to this model, especially when considering the federal government runs on taxpayer dollars. 
Streamlined Payment Processing Makes for a More Effective Government
In 2021, NIC partnered with over 7,800 government agencies, completed more than 460 million secure online transactions and processed $28 billion worth of government payments, so the company is no stranger to multiagency disbursements — and it has worked with all types of requirements. 
"If there's a complicated way that an agency processes payments, we've seen it before," Schefer says. "Right now, there is someone in government thinking, 'I need to split this twelve different ways. I need to disburse this payment in a very specific way.' And we have experience with all of those different nuanced instances." 
At the end of the day, various providers offer payment processing including the federal government, but even with large customers like the Treasury Department — one of the biggest financial engines in the world — NIC takes a small-business approach. Turning on a dime and being able to address agency concerns and pain points is embedded in the company's DNA. For NIC, this is simply considered "good government."
"What we love is delivering a payment experience that citizens expect, that meets the government's mission, while finding the best technology and the most efficient way to get there," Schefer says.
Learn more about how NIC can help your agency modernize payment processing.