Presented by Iron Bow-VMWare-Dell Technologies-Intel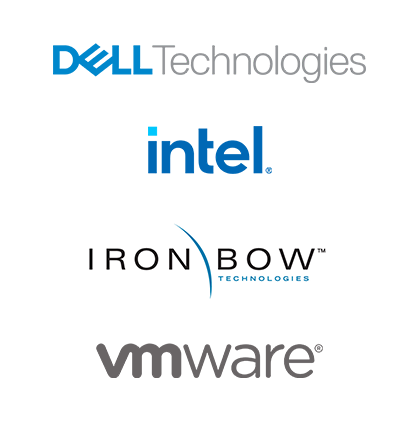 As government agencies migrate their data from on-premises data centers to cloud environments, security is often top-of-mind. Here's how agencies can embrace these data migration activities with a security-first mindset.
Over the past several months, government employees have had to undergo a number of transitions. Many workers transitioned from office buildings to home offices, from conference rooms to Webex meetings and from across-town commutes to across-room commutes. 
But there's another transition happening, and much of it is taking place behind the scenes: the transition from on-premises data centers to cloud environments. Migrating this data securely and effectively, however, can be challenging. That's especially true for government agencies who hold the keys to a minefield of classified information. 
Rob Chee, technical director at Iron Bow Technologies' security practice, is one industry executive playing a leading role in this transition. Chee and his team partner with government agencies to help securely migrate workloads from an on-premises environment to a cloud-based infrastructure. Here, he offers insight into how agencies can embrace these data migration activities with a security-first mindset. 
What are some trends you've seen in the government IT space over the last several years?
Chee: We're witnessing an evolution of what customers have experienced up to this point: having everything within their on-premises data center. And now, government agencies are looking at the cloud as a way to meet their mission requirements. This shift also allows them to move much more quickly to meet their organizational demands and get their jobs done much more efficiently. But then, when you look at that technology protecting those cloud environments, customers need to migrate what they're doing on-premises and move those workloads to the cloud. It's important to understand that, in many cases, the security that you're providing in the cloud is not going to be the same as what's provided when these systems and workloads are on-premises. 
What are the most significant security challenges government agencies faced as they transitioned to remote work after the COVID-19 pandemic hit?
Chee: Before COVID-19, agencies and organizations had limited capability for remote workers; they didn't need to support the entire workforce working remotely. So a lot of it was just scrambling to ramp up their resources to make sure they had the capacity to support many more users than was typical. And then after that rush, it was really more about making sure that all of these users have the correct security posture from a compliance and antivirus standpoint, but also ensuring that that is happening across the board and blocking the users that may not have the necessary approvals or may have malicious software on their computers. 
How have these challenges changed or evolved now that many government employees have been teleworking for several months?
Chee: The people are adapting well to this new world of work, but the challenge is with all of these users working remotely, the personnel in charge of security within an organization must be able to validate that these users are only accessing the applications that they're supposed to be using. That means providing threat visibility into exactly which users and devices are accessing the network and whether they're authorized. But the big thing that we've seen with this evolution is that more organizations are looking at the concept of Zero Trust and incorporating that into their overall security strategy. Most of these agencies now have remote workers working from different places, so they need to more granularly define who is able to access what. And one important thing to remember here is that Zero Trust is a journey, it's not simply an easy button you hit and then you're done. It takes time; but when organizations invest in that framework and management pushes for it, it can be really successful. 
What cloud security measures are organizations taking to ensure their classified information remains secure and their workforce continues to be productive?
Chee: From an application perspective, we're definitely seeing the use of FedRamp and looking at Amazon GovCloud as a means of putting resources into cloud-based locations that are going to be secured by default. But taking it even further, agencies are putting increased emphasis on user authentication solutions. And then, on top of all of these things, they also need to make sure that they're very strictly validating endpoints before users are able to access the network. 
What are your recommendations for organizations looking to improve their security posture? 
Chee: Start by looking at the users, the devices and the applications that are being used. From a user perspective, making sure they are using multi-factor authentication is going to be the low-hanging fruit. It is also critical to have visibility into not only the overall network, but the individual data. That visibility will give security staff the insight they need to take action on any potential breaches or attacks within the network.  
If you could change anything about government cloud security, what would it be and why?
Chee: One good thing is that we're seeing a lot of pilots associated with cloud, either moving applications to the cloud or moving security applications specifically for endpoints into the cloud. That being said, I'd like to see more of those pilots that allow the federal government to see the capabilities and understand firsthand where these cloud-based security applications are going to be most valuable. 
Click here to learn more about how Iron Bow's team of security experts can help your agency securely transition to the cloud. 
This content is made possible by our sponsor Iron Bow; it is not written by and does not necessarily reflect the views of Nextgov's editorial staff.
NEXT STORY: Augmentation Realized