Presented by Iron Bow-VMWare-Dell Technologies-Intel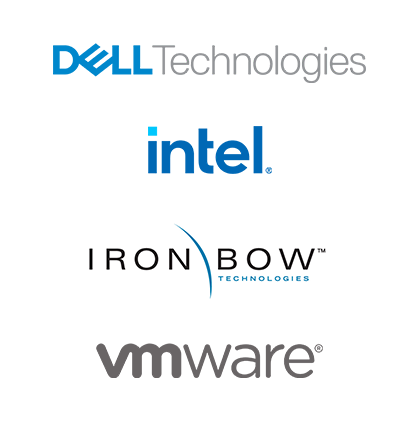 Iron Bow Technologies' Jim Smid and Steve Smith have each spent several years working with agencies to navigate data and interoperability challenges. Here, they offer insight into how to move past silos and manage data more effectively.
Most IT professionals will tell you that data sharing is essential to successful agency operations. But moving past data silos is easier said than done. In a global report released earlier this year, 90% of IT pros list data silos as their most significant hurdle to digital transformation. These challenges persist in every industry, but perhaps they are most prevalent for government employees, who are tasked with tracking multiple databases and workloads on top of ensuring their processes meet specific compliance standards. 
Iron Bow Technologies' Chief Technology Officer Jim Smid and Cloud Practice Director Steve Smith have each spent several years working with agencies to navigate these data and interoperability challenges. Here, they offer insight into how agencies can move past silos and manage their data more effectively. 
When it comes to interoperability and data management, what are the biggest challenges for government agencies today?
Smith: Right now, a number of agencies are building strategies around the adoption of machine learning and artificial intelligence. Data silos are a huge challenge when it comes to these initiatives, because ML and AI require access to lots of different data feeds and types of information, some of which the government may not even be collecting yet.  
What are some steps that agencies can take to improve their data management strategy?
Smith: A lot of it comes down to building trust between organizations. It's about creating solutions that are essentially providing data lakes for organizations to take advantage of and standard methods for accessing that data. That way agency staff can formulate the right questions to ask and access the right data to make informed decisions. 
How does cloud and multi-cloud infrastructure play a role in this discussion?
Smith: Multi-cloud is going to condense the amount of time it takes for customers to make all this siloed data accessible. Because now we can build a system that integrates disparate technology without necessarily having to rebuild applications and infrastructure. 
Tell us about some of the work you're doing at Iron Bow. How are you empowering government agencies to integrate their data structures?
Smid: One solution we are currently focused on providing to our Department of Defense customers is Hosted Collaboration Solution for Defense, or HCS-D, which enables Cisco collaboration tools so that warfighters can communicate regardless of time, location or device. And something that has become increasingly clear as we work to enable these solutions is the complexity of the solutions that our customers are consuming. When you start talking about cloud services, there are several considerations agencies need to make. For that reason, it's really critical for agencies to work with a vendor that has experience putting all these moving pieces together because it's so much more complicated than simply deploying an on-premises type of solution. 
What are a few of the data risks posed to agencies if they don't make these changes? Why is the need for greater interoperability so urgent?
Smid: There are many different facets to this, but one that comes to mind — and it's one that often gets overlooked — is that agencies that don't innovate will not be able to attract and retain the new generation of workers. Drawing in people who are talented and interested in working for your agency will require you to provide them with the types of collaboration tools they are accustomed to. It's important that agencies adopt these tools and improve their data management so they can continue to keep up.
Beyond the technology, what cultural transformations or changes in thinking need to happen in order for agencies to improve their data management strategy?
Smith: When we're talking about large shifts in technology like this, there's definitely a cultural shift that needs to happen. And typically, the bigger you are, the harder it is to make these changes. But the bottom line is a lot of technology adoption comes down to changing the way we're doing things. We need to redefine how we intend to interact with data, and from a business process perspective, how we're going to use it to change the way an organization operates. How you intend to use the technology is just as important as the technology itself. 
If you could improve one thing about how government agencies are managing their data, what would it be and why?
Smith: One thing I'd like to see more of across the government is collaboration, not just between government organizations, but within these organizations. It's becoming increasingly important for teams and departments to work together across disciplines, and that means continuing to embrace philosophies like DevOps and DevSecOps that require effective collaboration among members of an organization who haven't traditionally had to work together. 
Smid: I would like to see government agencies embrace technology more rapidly. There's so much technology and innovation happening, and we're certainly starting to see the public sector embrace these things, but I think they can accelerate the speed at which they're leveraging this technology. And I think from an industry perspective, we're playing a role in helping agencies take advantage of this new technology. It's great to feel like you're helping to inform such important missions in a meaningful way.
Learn more about how Iron Bow can help your agency improve interoperability with a tailored, multi-cloud solution.