sponsor content What's this?
Misinformation — not voting machine hacks — is biggest threat to 2020 election, FireEye CEO says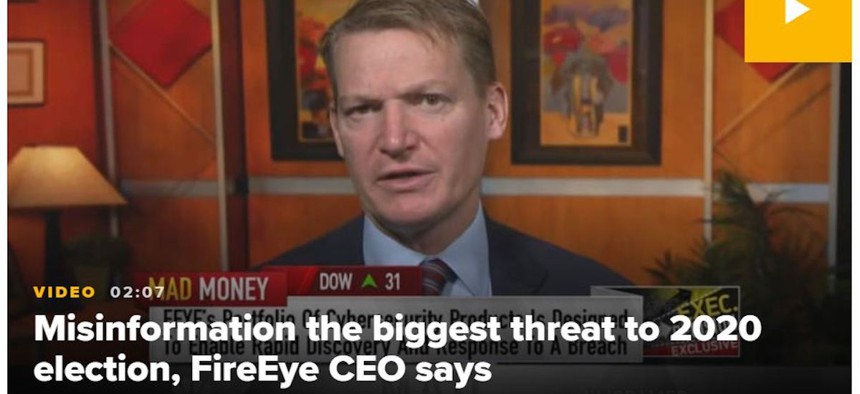 Presented by FireEye

During a recent interview with CNBC's Jim Cramer, FireEye CEO Kevin Mandia said that he feels "confident" that voting machines are secure ahead of the 2020 presidential election.
But the cybersecurity executive told Cramer that he is less certain when it comes to targeted misinformation campaigns that seek to change people's minds — and therefore, the way they vote at the ballot box.
"I'm not worried about the vote count. I'm more worried about those influence operations that you don't even know are happening to you," Mandia said on "Mad Money."