Nominations for the 2023 Federal 100 are now open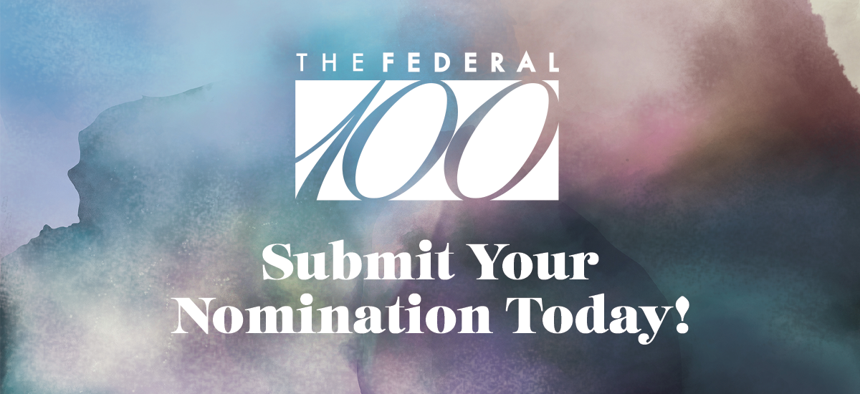 Nominations for the 2023 Federal 100 awards are now being accepted. So please help the most exceptional women and men in our community get the recognition they deserve!
This will be the 34th year that these awards have honored individuals who go far beyond their assigned duties to make a difference. The Federal 100 are the most prestigious awards in federal IT—and for good reason. But it all starts with a great pool of nominees. So if you know people you believe should be among the 2023 Federal 100, please make sure our judges know about them, too.
Not certain what it takes to make the Federal 100? Here are five points to remember:
Anyone in the federal IT community is eligible: career civil servants, political appointees, contractors, academics and members of Congress.
The awards are for individual accomplishments in the 2022 calendar year.
Winners go above and beyond, whatever their level or rank. A fancy job title is not required, and just doing one's job well is not enough.
Impact matters. Tell us what a nominee did and what that work accomplished.
You can submit multiple nominations. Please do so early and often.
The deadline for submissions is Dec. 31 at 11:59 p.m. ET, but don't delay. Get started on your nominations today.