sponsor content What's this?
New Army CIO Lays Out Vision for Network of the Future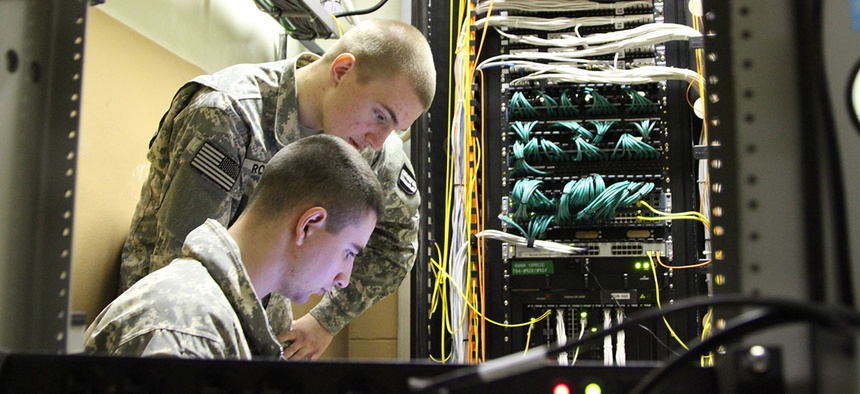 Presented by FedTech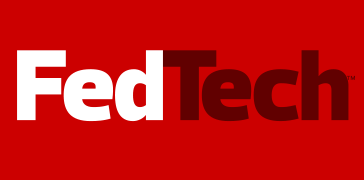 Just a few days after he became the Army's new CIO on Aug. 1, Maj. Gen. Bruce Crawford delivered a blunt message: The Army needs a better network to support future combat operations.
The Army is determining exactly what that will look like via an ongoing senior-level review ordered by Gen. Mark Milley, the Army chief of staff, Crawford said, according to Federal News Radio. Earlier this year, Milley said he thinks the Army's tactical networking systems are not secure or strong enough to successfully operate in the "multi-domain battle" environmentthat will characterize battlefields of the future, Federal News Radio separately reports.
Crawford said that the review will likely touch on battlefield systems, like the Army's $6 billion Warfighter Information Network-Tactical (WIN-T), but also larger IT issues, including business, intelligence and enterprisewide systems.
"If you look at something like the [Global Combat Support System-Army], you might consider that an enterprise resource planning tool, but it lives in our tactical formations," Crawford said at AFCEA's TechNet conference in Augusta, Ga., earlier this month.
"So our assessment can't just be about one of the mission areas," he added. "It's got to be about the whole thing in order to get the network we need not the network that we have."
Building the Army Network of the Future
Crawford said that all of the Army's mission areas that make up its collective network are critical to warfighters in the field and on bases. Together, he said at the AFCEA event, "they transform into a force multiplier that allows us to fully leverage and employ the Army's network as a weapon system."
Imagining the network as a military asset is a first for the service branch, he said, and the Army has already developed a list of 17 "first principles" and requirements in line with that idea, according to Federal News Radio.
Those requirements are simple yet audacious. "The warfighter and the enablers must be able to shoot, they must be able to move, they must be able to communicate, they must be able to protect and sustain, anywhere, anytime, in all domains against any foe," Crawford said. "It's as simple as that."
Further, the systems and IT that make up the Army's network will need to change in several key ways, Crawford said, according to Federal News Radio.
"There's work to be done to achieve that, and I realize that we're going to have to attack the enterprise piece in order to get there, because that's where the infrastructure is," he said. "But it's got to be simple, it's got to be intuitive, and it's got to be installed, operated and maintained by soldiers."
Crawford signaled that the Army would not look favorably upon network technology vendors that try to lock the service into proprietary technologies.
"In the old days, meaning five months ago, the discussion about buying radios would have gone something like this: 'I need one radio to go on this person's back, but I got to buy this other radio to go on a vehicle because it comes with an installation kit to go on this particular vehicle, and another one for another vehicle,'" he said.
"We need things like universal installation kits," Crawford continued. "We've got to come to grips with the fact that proprietary doesn't work for us anymore. I get that that's the business model for a lot of companies, and I would probably be doing the same thing. But as we evolve to a completely different model for our network, we know that the status quo is not going to be the norm. We can do better than that."
This content is made possible by FedTech. The editorial staff of Nextgov was not involved in its preparation.