sponsor content What's this?
How Will Federal IT Modernization Take Shape in 2017?
Presented by FedTech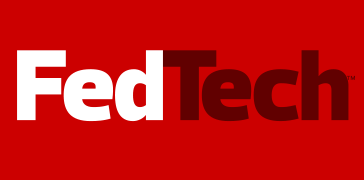 Federal IT modernization efforts aren't going away. Even though Congress and the Obama administration's efforts to codify plans to update legacy IT systems died on the vine in 2016, they will probably be resuscitated this year.
Outgoing federal leaders are highlighting the importance of IT modernization to the incoming Trump administration, and one of the effort's chief backers in Congress has said he will renew his push on the issue.
As part of its broader cybersecurity proposals, the Obama administration proposed a $3.1 billion IT Modernization Fund (ITMF). Congress took up the issue, only to see momentum stall at the end of the year. In September, the House of Representatives passed the Modernizing Government Technology Act of 2016, which didn't appropriate any new money, but would have authorized working capital funds at the 24 agencies governed by the Chief Financial Officers Act of 1990. 
The funds would allow agencies to reprogram funding (with the approval of appropriators) to improve, retire, or replace existing IT systems to boost efficiency and effectiveness, transition to the cloud and support IT capabilities that deal with evolving security threats. The bill also authorized a governmentwide revolving fund that the General Services Administration would manage, akin to the ITMF.
However, the Senate failed to act on the bill. Rep. Will Hurd (R-Texas), the author of the MGT Act, told FedScoop in December that while he was disappointed that it did not become law, "we have an opportunity in less than a month to get back at this and do it again" in the 115th Congress.
DHS Official Highlights Importance of Modernizing IT
Despite the effort failing in Congress, Department of Homeland Security CIO Luke McCormack said in December that he thinks the IT Modernization Fund legislation "will resurface."
The federal government spends roughly 80 percent of its $80 billion annual IT budget on maintaining legacy systems, many of which were designed to automate processes, and some of which are decades old. Older systems that are not updated with new security features can lead to large cybersecurity vulnerabilities.
The ITMF authorized by the MGT Act would have established a board to evaluate proposals submitted by agencies for funding IT updates, make recommendations to the GSA to assist agencies on their proposals, review and prioritize such modernization proposals and recommend the funding of modernization projects.
McCormack agreed with that kind of an approach. "I won't dole out funds to an agency that is not prepared to spend it in a modern environment," McCormack said in a speech to Washington Technology's DHS Industry Day event on Dec. 15, according to FCW.
The extent to which agencies that are adopting cloud services and modular and agile software development techniques would likely be a factor in determining whether agencies get modernization funding, McCormack said.
OMB Director Spells Out IT Priorities
Meanwhile, Shaun Donovan, the director of the Office of Management and Budget, laid out a detailed case for continuing the Obama administration's IT priorities.
In a Jan. 5 "exit memo," Donovan praised the administration's efforts to update IT systems, shift services to the cloud, optimize, modernize and close data centers (and save nearly $1 billion in the process). He also praised the U.S. Digital Service, the expert team of digital fix-it wizards that the White House stood up to repair HealthCare.gov in 2014, which has since gone on to help other agencies using modern tech best practices.
FedScoop notes that Donovan spells out four key IT priorities the administration should focus on:
Recruiting and hiring "a critical mass of high 'tech IQ' ('TQ' – modern technological intelligence, expertise, and experience) senior executives for government agencies"
Building the U.S. Digital Service team and the General Services Administration's Technology Transformation Service "as drivers of change"
Advancing tech procurement reform and hiring reform
Changing governance, budgeting, financing, monitoring and policymaking practices to support continuous modernization
Donovan also said that more needs to be done to invest in cybersecurity to secure federal IT systems, protect critical infrastructure and invest in a cybersecurity workforce. Donovan noted that Congress has not yet funded IT modernization efforts, and said he encourages the new administration and Congress "to take action on this proposal without delay."
Modernization, Donovan said, "is not simply replacing outdated IT systems with newer ones. It is a holistic approach that fundamentally transforms how agencies accomplish their missions." 
This content is made possible by FedTech. The editorial staff of Nextgov was not involved in its preparation.