sponsor content What's this?
Adaption and Adoption: The Keys to Winning at Cyber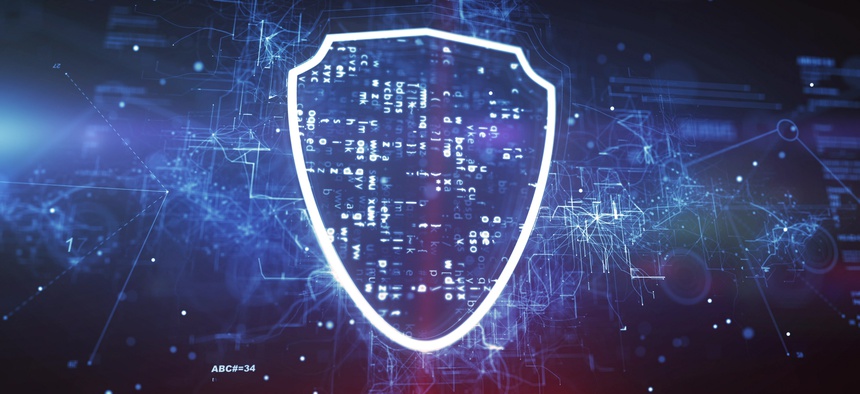 Cybersecurity is serious business. But get creative juices and thoughtful words flowing, and you'll uncover ideas you might not expect. Cyber is about more than just code and computers — it's about people, ideas and attitudes.
Or so thinks self-described "nerdpreneur" Nagesh Rao, Chief Technologist at the Small Business Administration. He joined Nextgov at the second Tech and Tequila meet-up to talk tech and security, along with FCC Deputy CIO Christine Calvosa and Jade Parker, cyber expert and senior research associate at the Terror Asymmetrics Project on Strategy, Tactics & Radical Ideology.
Rao takes part in SBA's Small Business Innovation Research (SBIR) program, a federal fund designed empower small businesses to bring their long-shot ideas into reality.
The fund receives $2 billion from the federal government each year, which Rao said basically acts as "free money" for the small businesses that receive it.
"What's really interesting is what the SBIR program is doing to incentivize the growth of tools in cyber," Rao said. Last year, the program released over 31 solicitations for small businesses to create new technology specifically for cybersecurity.
Calvosa seconded Rao on the importance of security to government actors, drawing from her experience moving FCC to the cloud.
To modernize and remain secure at the same time, FCC keeps itself in a proactive mindset, Calvosa said. Whether closely vetting cloud providers or bringing in more cloud-savvy talent, the agency is focused on adapting to the less tangible nature of cloud tech.
Calvosa's words run in line with the popular sentiment that as security threats change, so too must defense tactics.
Parker, the final panelist, knows a thing or two about new defense tactics. A skilled hacker, Parker also employs a number of outside skills — fluency in five languages, social engineering and an inimitable ability to foster trust with strangers, to name a few — to track down and infiltrate the complex social networks of the ISIS.
ISIS information security systems change dynamically in short periods of time, Parker said. In a matter of days, she may need to migrate to a new app or leverage a brand new point of contact.
In the face of such a tricky foe, Parker's unique polymer of skills in code and conversation make her a valuable cyber asset.
The panelists' different perspectives reflected what is perhaps cyber's most defining trait: it's in a constant state of flux, and adapting is essential to progress. But the road toward change will take time, Rao said, as well as a mix of risk taking, fearlessness and willingness to adopt.
"If we are really going to improve our country's modernization efforts and continue being a leader in innovation, we have to be willing to embrace change," Rao said.
This content is made possible by our sponsor. The editorial staff of Nextgov was not involved in its preparation.