FAA attributes ground-stop glitch to contractor error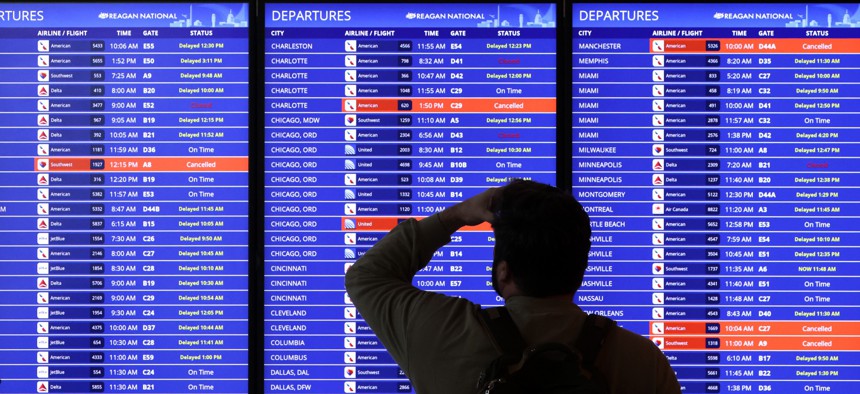 The Federal Aviation Administration offered an update late Thursday on the system failure that led to last week's nationwide ground stop of air travel, attributing the breakdown to a mistake made by a contractor servicing the Notice to Air Missions, or NOTAM, system.
"A preliminary FAA review of last week's outage of the Notice to Air Missions (NOTAM) system determined that contract personnel unintentionally deleted files while working to correct synchronization between the live primary database and a backup database," the agency said in a statement, noting that there was, so far, no evidence of a cyberattack or malicious intent. 
The ground stop occurred for nearly two hours on the morning of Jan. 11 as officials worked to restart the NOTAM system — which provides real-time flight operations information about possible risks — following what the FAA called an overnight outage.
While the FAA had already been previously working with industry to modernize the system prior to the outage, at least one trade association, the National Business Aviation Association, called for improved backup capabilities to the system in the wake of the outage. 
NBAA officials declined to comment to FCW following the FAA update, but had previously characterized the NOTAM system as a "disorganized catch-all with no priority hierarchy," in 2020.
The FAA is continuing with updates to the NOTAM system, including transitioning to standards established by the International Civil Aviation Organization slated for completion by 2024.