State Department issues $3.5B in EIS task orders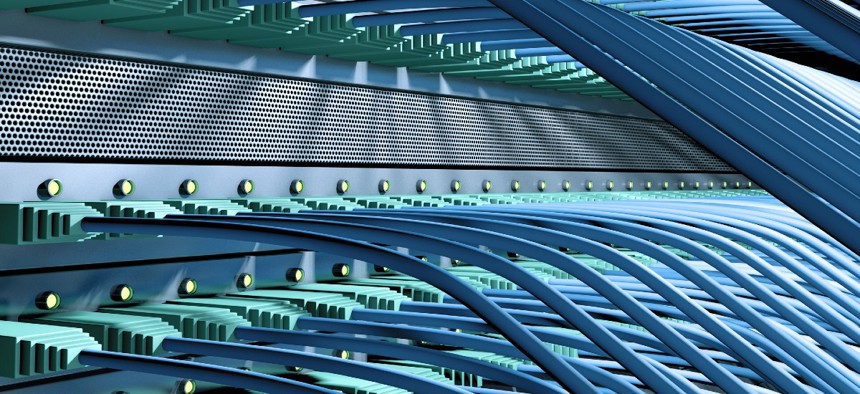 The State Department has moved ahead on its network modernization agenda with a new pair of awards for upgrading technology and communications infrastructure at overseas locations.
Verizon and British Telecom's federal subsidiary have been tasked to help the department modernize its global telecommunications and IT environment at embassies, consulates and other diplomatic facilities outside the U.S.
Federal contracting records peg the portion awarded to Verizon at a ceiling value of $1.6 billion over 10 years, while BT Federal's piece is worth up to $1.9 billion over that same period.
Asia, Africa, the Middle East and South America are among the regions of focus for Verizon as described in their Wednesday release on the award.
"We have supported the Department of Defense and other national security and civilian customers with global critical infrastructure and communications for more than three decades," Maggie Hallbach, senior vice president for public sector at Verizon, said Wednesday.
The awards were finalized in July and August. They fall under what the Federal Procurement Data System describes as "Task Order Four" through the $50 billion ceiling Enterprise Infrastructure Solutions contract vehicle, the main governmentwide vehicle for federal agencies to order network transformation and modernization services.
Four companies including Verizon and BT Federal pursued Task Order Four, according to FPDS records.
Those awards come nearly two years after the State Department finalized a trio of task orders in almost quick succession for modernization work on its domestic IT and telecommunications environment.
Calendar year 2020 saw AT&T secure task order numbers one and three for a combined $1.1 ceiling value over 13 years.
Manhattan Telecommunications Corp., also known as MetTel, captured order number two at a $711 million ceiling also for 13 years.
The department received three proposals for task order one, five for order two and a pair for order three.