How will DOD's workforce shift post-COVID-19?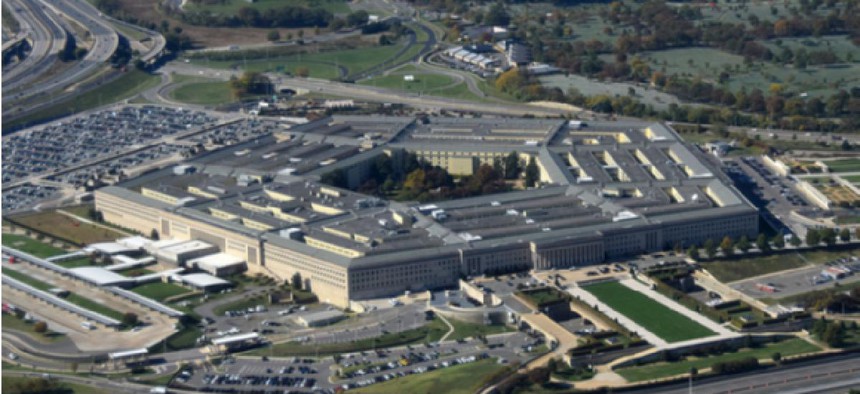 Social distancing, masks and virtual meetings are the new normal across government, including at the Department of Defense. But what will working in DOD look like on the other side of the COVID-19 curve?
"I don't think the world's going back," Dave Mihelcic, the Defense Information Systems Agency's former CTO who now consults with DMMI, told FCW, noting that he's already setting up virtual meetings on mobile devices to keep business going domestically and internationally. "There's some big advantages to letting people work from home."
Lower facility costs and better recruiting capabilities are easy wins with the majority of a workforce being remote. And there are several areas that will see significant changes in the near future: The explosive demand for secure devices being chief among them.
"You will see more interest in general in mobility and telework, specifically within organizations other than DOD that have to deal with very sensitive information. And much more interest in better security, and the ability to do multiple levels of security on single devices," said Terry Halvorsen, a former DOD CIO and now Samsung's CIO and executive vice president for IT and mobile business.
Mihelcic said with that demand will come the need for IT workers to provision devices without touching them.
"DOD may need to rethink parts of how it does IT and be better prepared for how to do things remotely in a no-touch environment," he said. "How do you minimize the number of people who have to touch an item?"
Mihelcic predicted those solutions, whatever they are, will not only need to work with all of DOD's mission partners but support a culture shift where data collection, sharing and analysis are all more precise.
Data access and processing at edge environments will become paramount post-pandemic, . Halvorsen said, because "you've got the ability now to store amazing amounts of data at the edge…. The phone I'm talking to you on, I've got a terabyte of storage on it."
The computing power now available for edge devices paired with "augmented intelligence" that can be used to "filter the big volumes of data" will make working remotely much easier, he said.
"One of the other problems you've got when people are all working on edges, some of the tools that help people filter in and cut the data down are not available," he said. "Today we flood people generally with data, not so much valuable information, but lots of data."
Halvorsen said applications and data access aren't guaranteed even when the network is available -- an issue for government and industry.
"I think you will see an explosion in secure applications that allow this to be done more securely and to actually do more with the data, more analytical tools that can operate in a mobile fashion," he said.
But there's no large-scale data sharing without cloud, which will definitely become more important in future emergency events, Mihelcic said.
"If there was an environment that supports edge computing and edge cloud better -- that's the future and that's helpful," he said.
When asked how the Joint Enterprise Defense Infrastructure, the Pentagon's embattled $10 billion cloud effort that's under protest, would be helpful if it were already in place and running before the coronavirus infections spread throughout the U.S., Halvorsen said DOD is already on the path to more edge computing power and cloud usage.
"If there was an environment in place that supported edge computing and edge cloud better, and I think that's where DOD is going to go, regardless of how JEDI turns out."