OMB issues final MGT Act guidance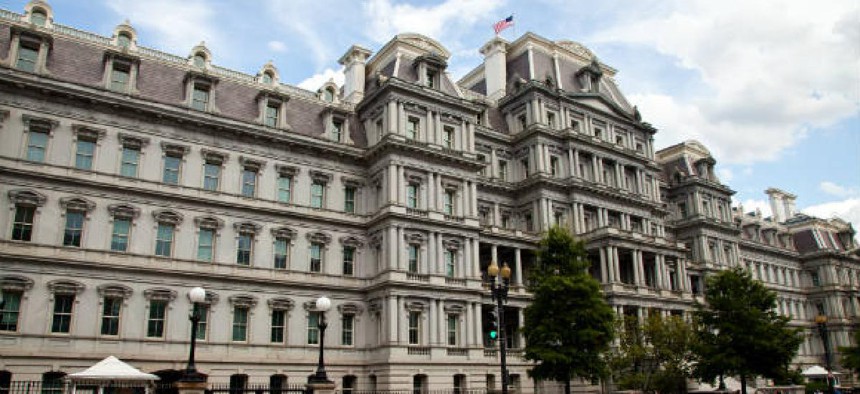 The Office of Management and Budget is officially accepting submissions from agencies seeking funds to modernize their outdated technologies under the Modernizing Government Technology Act.
OMB issued its formal guidance Feb. 27 outlining how agencies should apply to receive money from the centralized modernization fund, housed by the General Services Administration, and how to navigate using their IT working capital funds.
"The [Technology Modernization Fund] and agency IT working capital funds represent years of hard work between the administration and Congress to address our technology modernization efforts and provide the necessary resources that will drive change needed to get us into the 21st century," Federal CIO Suzette Kent, who officially assumed her role Feb. 27, said in a statement.
The final guidance for agencies is largely similar to a draft memorandum circulated in January, with some changes in language, organization, as well as deadlines and reporting requirements.
Since the January draft guidance, some of the deadlines have been extended to align with the release of the formal memorandum. Agencies are also now "encouraged" to submit proposals rather than "required."
As a framework of submission criteria, OMB encourages projects to consider feasibility, the reduction of the number of outdated and insecure systems, cost savings, improvements to security or projects that provide "demonstrable and visible impact to the public in alignment with the agency's mission."
Agencies that plan to launch their own working capital funds to support IT modernization now have until March 27 to notify OMB of their plans, compared to the 21-day timeframe proposed in the draft.
The composition of the Technology Modernization Act board remains the same -- the federal CIO, a senior GSA official, a member of the Department of Homeland Security's National Protection and Programs Directorate and four at-large members appointed by OMB Director Mick Mulvaney -- and is still on pace to be established by March 12. The purpose of the board is to evaluate proposals, recommend funding and provide oversight for approved modernization projects, including if corrective action or revocation of committed funds is warranted.
There is less specificity in the formal guidance pertaining to the TMF Board charter governing its operations compared to the draft.
The final guidance reflects the same strict policy around reimbursement of the centralized fund that was contemplated in the draft. "Reimbursement is not contingent upon the achievement of project-related savings," the document states. OMB will still act as a mediator if an agency fails to reimburse the central fund and if GSA and the agency in question can't resolve the issue.
The guidance also acknowledges that, while the MGT Act authorizes up to $250 million in each of fiscal years 2018 and 2019, appropriations for fiscal year 2018 have still not been passed.