Pact sends highly sensitive spy agency data to the cloud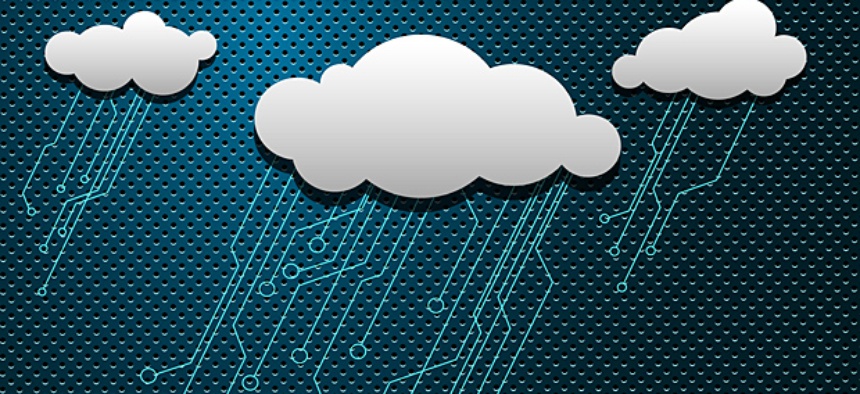 The Homeland Security Department and a U.S. espionage satellite agency are moving highly sensitive data to the cloud, through a project with CIA venture funding arm In-Q-Tel and Web startup Huddle.
On Wednesday, officials with the London-based company said the effort also involves other undisclosed intelligence agencies. Huddle's online collaboration service enables personnel to locate and create files with colleagues internally as well as externally at partner departments.
Huddle officials were not at liberty to discuss whether DHS, the National Geospatial-Intelligence Agency or the others are using the software to share documents with one another. CEO Alastair Mitchell would say only that "Huddle is a collaborative tool designed to work between agencies, and where that is allowed, we would seek to deliver that."
He added, "this is really happening. It's a combination of the demand being there from customers [and firms] like Huddle being mature enough to deliver across agencies."
The In-Q-Tel win marks the Microsoft SharePoint rival's first major federal work. About 80 percent of U.K. government agencies have contracts with Huddle, according to the company.
To support the U.S. intelligence community, Huddle had to meet requirements beyond those mandated by the 2002 Federal Information Security Act and the new governmentwide cloud accreditation program, called the Federal Risk and Authorization Management Program, or FedRAMP, Mitchell said. Huddle is one of many Web services companies, including Microsoft, applying to obtain the first-ever FedRAMP certifications at the end of 2012.
Mitchell said In-Q-Tel eased the complex and lengthy process of meeting every agency's security demands.
The new partnership is In-Q-Tel's second cloud investment in less than a month. On Aug. 22, the tech incubator announced a deal with cloud company Adaptive Computing to develop software for back-office data management within the intelligence community.
DHS and NGA are using a Huddle public cloud that enables sharing unclassified files across departments, as well as a private cloud for highly classified exchanges, Mitchell said.
Huddle officials would not disclose the amount of funding received or product pricing. The firm's private sector products cost between $20 and $40 a month for each computer user, according to Mitchell.
"We are excited about Huddle's technology platform and the opportunities for secure collaboration it has the potential to provide for our intelligence community customers," Robert Ames, a senior vice president at In-Q-Tel, said in a statement.
An eventual governmentwide shift to the cloud is expected to shave off $5 billion from the annual $80 billion federal computing budget. The General Services Administration announced on Aug. 30 a blanket purchase agreement with 17 cloud email providers that likely will prompt a number of agencies to move to Web-based email systems.
(Image via brainpencil/Shutterstock.com)